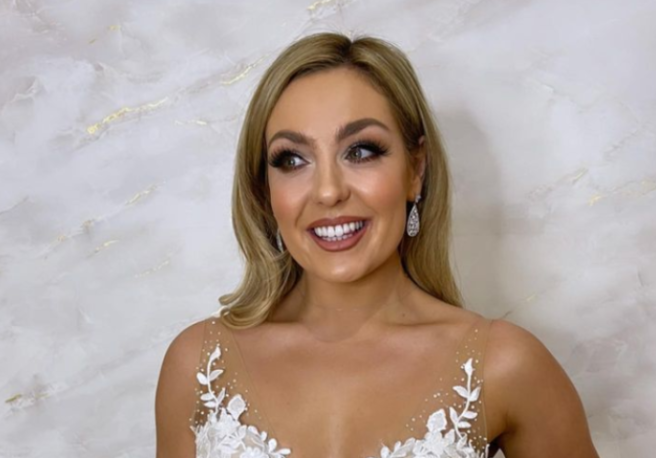 Strictly's Amy Dowden posts emotional cancer hair loss update
Amy Dowden has shared a heartbreaking update about her journey with cancer hair loss.
The Strictly Come Dancing professional dancer was diagnosed with grade three breast cancer earlier this year, and was later discovered to have further tumours.
Throughout her chemotherapy treatment, Amy has remained candid about her worries about losing her hair due to chemo. During each treatment session, the Welsh dancer has been shown to wear a cold cap, which is worn by many cancer patients to help prevent hair loss.
However, the 33-year-old has now posted a devastating update, in which she has confirmed that she is rapidly losing hair.
Taking to her Instagram stories earlier today, Amy was asked by fans how she has been coping with her hair loss.
"I'm not gonna lie, it's really, really hard. I cry less now than to begin with, but I have meltdowns when I wash my hair once a week," she admitted in a video.
Amy then went on to explain how her husband, Benjamin Jones, has been helping her through the process.
"I'm not brushing my hair anymore, Ben brushes it for me. He gets rid of the hair that's come out," she detailed, later adding that she stopped brushing it herself two weeks ago.
"I'm obviously aware of it, but I'm not physically seeing or holding the hair that I'm losing, and that for me is helping me big time," Amy confirmed, admitting that brushing was making her "distraught".
"If I took my scarf off, you'll see there's hardly anything left – but it's okay. I keep telling myself, like Tom Hanks says, 'This too shall pass'. There's amazing wigs, I've got my lovely headscarf," the dancer praised.
"This is definitely the hardest part for me personally. Just having a little bit of hair helps me," she noted, pointing to the remaining strands she has left.
"Right now, I'm not ready to brave the shave. I'm not saying I won't get to that point, but right now, I'm not there," Amy concluded.