So, Ryanair's 'no handbags' rule could be making a come back
Bad news if you're planning on jetting off anywhere this summer. Ryanair has warned it may need to 'review' its policy regarding carry-on luggage.
The low-cost airline claim that some passengers are boarding planes with bags that exceed the maxium dimensions allowed.
This can result in disruption and delays as cabin crew struggle to fit the bags into the overhead lockers.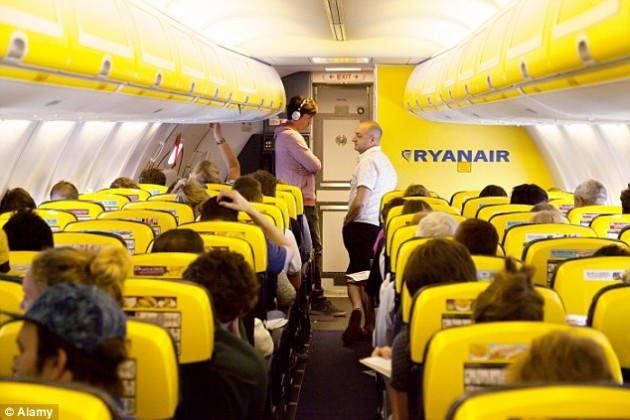 With checked baggage costing flyers anything from €15.00 to €60.00, many decide to bend the rules by packing as much as possible into their carry-on cases in order to avoid additional fees.
The airline company said that its flights are 95% full this summer so passengers "must comply" with baggage policies.
Kenny Jacobs, Ryanair's chief marketing officer, also warned that the hand luggage allowance could be reduced if passengers don't change their behaviour.
As it stands, flyers are allowed to carry one bag which must not exceed 55cm x 40cm x 20cm in size and 10kg in weight, as well as one additional small bag, such as a laptop case or handbag.
He said: "We've noticed some customers are bringing larger than permitted bags on board, which can cause delays, and our policy may be reviewed should this practice continue.
"As we enter the peak summer period with many full flights, we urge customers to ensure that they travel with less carry-on bags where possible.
"Our aircraft can only carry 90 larger carry-on bags and our gate agents will rigorously enforce our carry-on policy to avoid flight delays and ensure an enjoyable travel experience for all customers.
"Any customers who wish to carry larger baggage are advised to purchase a checked-in bag."
The news comes after the company launched a huge winter seat sale with over 250,000 seats on sale from €9.99, for travel in October and November.