'Smoke a fry like a cigarette': Burger King's big-bucks offer to Lindsay…
Arguably, she hasn't had a hit in Hollywood in close-to a decade.
Certainly, her last role of any note in a major feature film was playing Diane Howser in the moderately successful Bobby. Released in 2006, it also starred Ashton Kutcher, Helen Hunt and William H Macy.
Since then, Lindsay Lohan has had bit parts in independent films, as well as various cameo appearances. She even nabbed a West End role late last year, but that has now concluded – leaving her, once again, unemployed.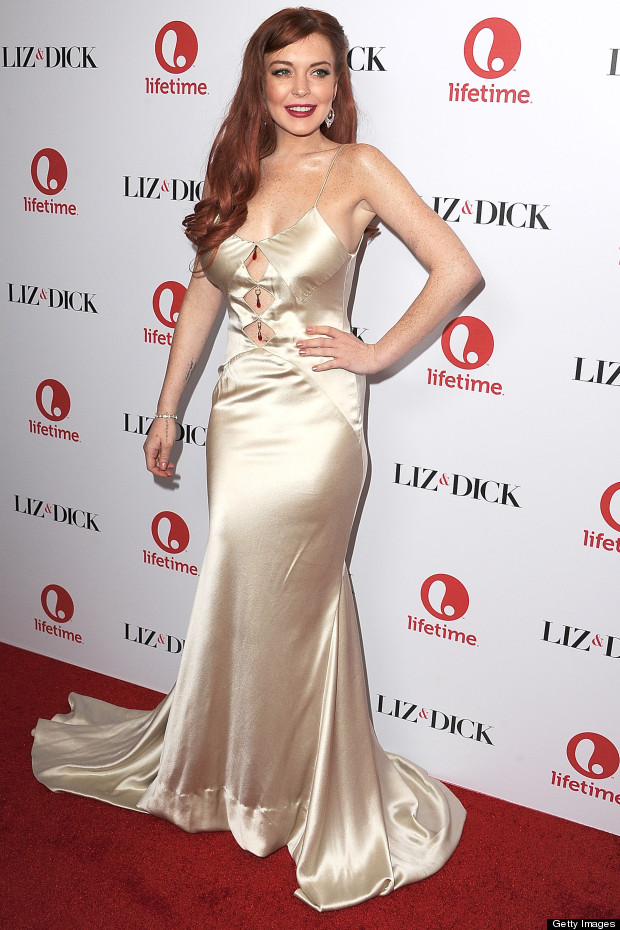 Often seen in London in the company of wealthy men, a source told the New York Post's Page Six that the 29-year-old is "broke," and "sleeping at different guys' apartments." They added: "But she thinks she's Elizabeth Taylor."
The same website also says that Lindsay was recently approached by Burger King, which wanted her to star in one of its ads.
Apparently, she was asked to wear a Spicy Chicken Fries box, smoke a chicken fry like a cigarette, and vamp a "spicy" monologue.
Understandably, her management company weren't happy with how the advert set out to mock her, but they also know she isn't in a position to turn down work.
"Lohan and her managers at Untitled Talent suggested some alternate concepts to no avail," Page Six explains; meaning her representatives were eventually forced to politely decline the fast food chain's offer.
Earlier this week, Lindsay posted a bizarre image to Instagram to mark her 29th birthday.
The shot showed the bottom half of the New York native's body. She is pulling down her white under-pants, and also has on a white shirt and black strappy sandals.
2015 should represent new beginnings of sorts for Li-Lo. The ongoing legal troubles which dominated her 20s – she has been arrested, charged and even jailed on several occasions – are finally behind her.
But it seems her once-promising acting career has been largely killed off.
One industry insider recently commented: "A couple of years ago she was the train-wreck that no one could get enough of – the world was fascinated by how spectacularly she'd come off the rails. She was paparazzi gold.
"But now? She doesn't even have that. Her tabloid appeal has really worn off.
"She's been relegated to the same status as a one-time soap actress or former reality TV star."