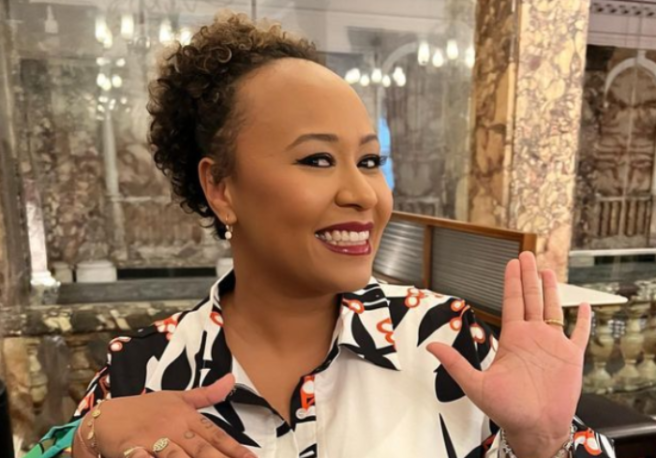 Singer Emeli Sandé confesses her wedding plans have been delayed
Emeli Sandé has admitted that her plans to tie the knot have come to a halt.
In September of last year, the Read All About It singer announced that she was now engaged to her girlfriend, classical pianist Yoana Karemova.
However, despite feeling excited about the prospect of marrying Yoana, Emeli has now confirmed that they will not be celebrating their wedding any time soon.
In an interview with Metro.co.uk, the 36-year-old was asked about any plans for her upcoming nuptials, which she then took the opportunity to clarify.
"We've kind of put them on hold until I get this album out and we do the shows this year, but we'll probably start planning next year," Emeli hoped.
Ahead of the release of her new album, titled How Were We To Know, the Next to Me hitmaker also went on to confirm that Yoana was her biggest muse for the record.
"Cos Of You was written before we met and I was imagining this feeling and when I finally met Yoana, that was the feeling I got. It's lovely that it's kind of predicted the future in a way," she explained.
"She really loves the album and she's my biggest supporter. When she's happy I'm happy," Emeli gushed further.
In April of last year, Emeli chose to come out as part of the LGBTQ+ community, and revealed that she had entered into a relationship with a woman. Her previous marriage to ex-husband Adam Gouraguine had ended back in 2014, after lasting for two years.
"We met through music. And I definitely feel happier than ever. It feels great," Emeli exclaimed about Yoana to Metro at the time, adding: "For me, true love and having love in your life makes everything fit into place."
The couple later announced their engagement on September 21, with Emeli taking to Instagram to post a photo of her ring with the caption: "I said Yes!"