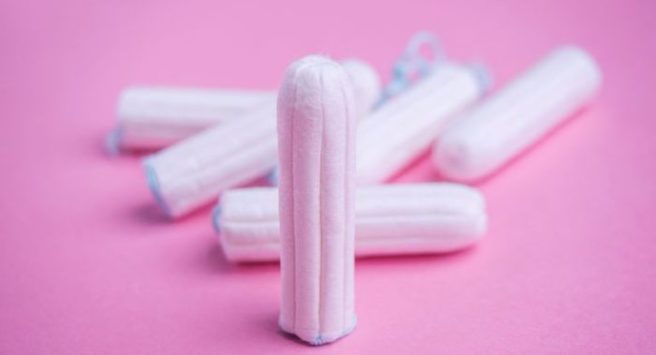 Scotland to give free sanitary care to women on low incomes
Scotland has become the first country in the world to provide women who are on a low income access to free sanitary care products.
A pilot programme run by poverty prevention and social enterprise charity Community Food Initiatives North East (CFINE) has been launched today and will run for six months.
The initiative will be run in several low-income areas across Aberdeen and pads and tampons will be distributed to three secondary schools and the North East Further Education College, as well as a range of organisations such as the Cyrenians, Women's Aid and HomeStart, according to The Scotsman.
In the past, teaching unions such as the Educational Institute of Scotland had expressed concerns about students missing school and college due to "period poverty", i.e. not having enough money to cover the cost of sanitary hygiene products.
1,000 women from low income Aberdeen homes to receive free sanitary products- @AConstanceSNP launches 6 month pilot. https://t.co/gHAiofKzWv

— Scot Gov Fairer (@ScotGovFairer) July 11, 2017
The phenomenon of "period poverty" is generally associated with third-world countries where young girls have no access to sanitary hygiene products. However, CFINE says it also happens in developed nations like the UK.
CFINE's chief executive Dave Simmers said "period poverty" was a concern for many women who sought help from CFINE.
"We've been aware of this problem for many years after hearing about difficulties from women at our food banks," he explained.
It's hoped the programme could be rolled out to cover a wider area should it be successful.
Equalities Secretary Angela Constance from the SNP who officially launched the scheme tweeted: "Thanks to @CFINEAberdeen for leading this very important pilot project that will inform the next steps in tackling period poverty."
Meanwhile, Monica Lennon, Labour's inequalities spokeswoman who has campaigned about period poverty for several years expressed her delight at the launch of the scheme.
"A positive first step by @AConstanceSNP and @scotgov to combat #periodpoverty in Scotland," she tweeted earlier today.
It's commendable of the Scottish government to provide free sanitary products to vulnerable women and teenagers who have little or no income to spare.
We hope the project will be successful and that period poverty will soon be a thing of the past.