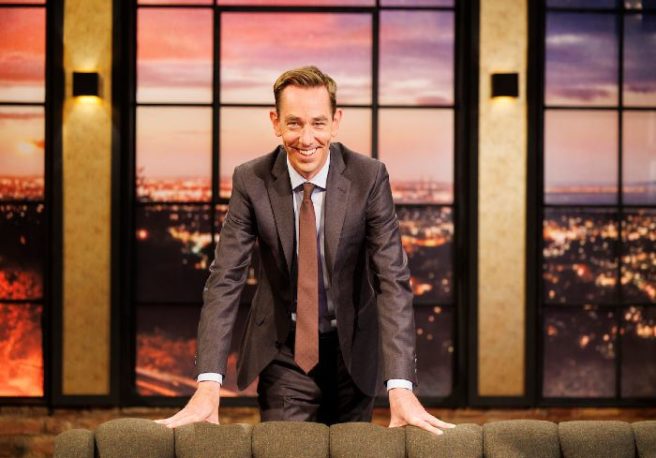 Ryan Tubridy confirms career move to London after RTÉ exit
Ryan Tubridy has finally announced his new career move!
The former presenter of RTÉ's The Late Late Show has confirmed that he will be moving to London in early 2024 to host a new show with Virgin Radio.
From January 4, Ryan will present a mid-morning show on the station from 10am to 1pm every weekday.
As part of the deal, the 50-year-old will also be broadcasting live from London simultaneously on Dublin station Q102.
Furthermore, each weekend, Ryan will be hosting a dedicated Irish weekend show across Wireless Ireland stations on Q102, Cork's 96FM, Live 95 in Limerick and LMFM.
His announcement comes several months after he left RTÉ. Ryan has been off-air since June 22, after a scandal was uncovered surrounding the mis-stating of his annual salary.
The former RTÉ Radio One presenter announced his new chapter live on air earlier today, on Virgin Radio's The Chris Evans Breakfast Show.
When asked by host Chris Evans how his new career move came about, Ryan replied jokingly: "I don't know."
"This is quite surreal. I'm desperately excited, I'm starting a new job in a new city in a wonderful station in a few weeks time," he detailed.
The former Late Late star later explained how his first broadcast day with the station already has a special meaning for him.
"It's the fourth of January, which will be lovely. That's my late father's birthday, would you believe," he revealed.
In an official statement to Virgin Radio, the broadcaster went on to note: "I love radio and what a joy to be following the legendary Chris Evans every morning. It's been a pleasure getting to know my new friends at Virgin Radio, all of whom have been warm, engaging and very entertaining."
It is believed that Ryan will make his permanent move to London in the next few weeks, before he begins his new role at Virgin Radio.