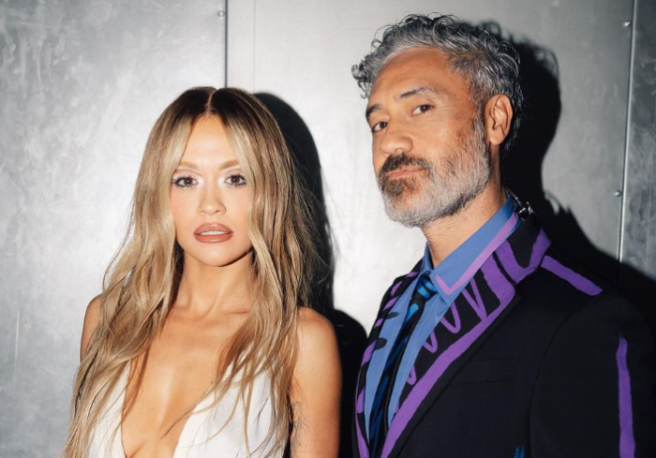 Rita Ora finally confirms wedding to film director Taika Waititi
Rita Ora has finally confirmed that she is a married woman!
After months of speculation, the 32-year-old singer has confirmed that she has married 47-year-old film director Taika Waititi.
In an interview with The Sun to promote her new single You Only Love Me, Rita decided to address the rumours and reveal if she has tied the knot.
"I am officially off the market people," she beamed. "I chose to keep it more private and keep it to myself more but with my new video I am playing on what could have been."
Going into detail about her new music video, Rita explained that she was eager to have its focus on a wedding. "I wanted to play on it. I wanted to do a wedding that didn't go to plan… that's not to say that is actually what happened," she laughed.
Rita then shared a few glimpses into her special day with the New Zealand filmmaker. "It was perfect. It was exactly, exactly how I wanted," she gushed.
"It was nice and perfect. It is nice to keep some things just to myself sometimes it was nice and sweet… Sorry it's not that interesting. One day I will throw a big party," Rita added jokingly.
In a subsequent interview with Heart Radio, Rita was asked whether or not she has legally taken her new husband's surname.
"I have definitely thought about taking his surname but I have worked very hard for this Ora name. I don't know… I haven't really decided yet," she admitted.
Rita explained that she knew that she would inevitably have to confirm her marriage in promotion for her new single. "I knew putting music out that was inspired by where I am at [in my life] – I knew the questions were going to come."
Rita and Taika first noticed their romantic spark at a mutual friend's birthday party in Australia. It is believed that the couple started dating in February 2021, but only made their relationship public in August of that same year.
Congratulations to the newlyweds!