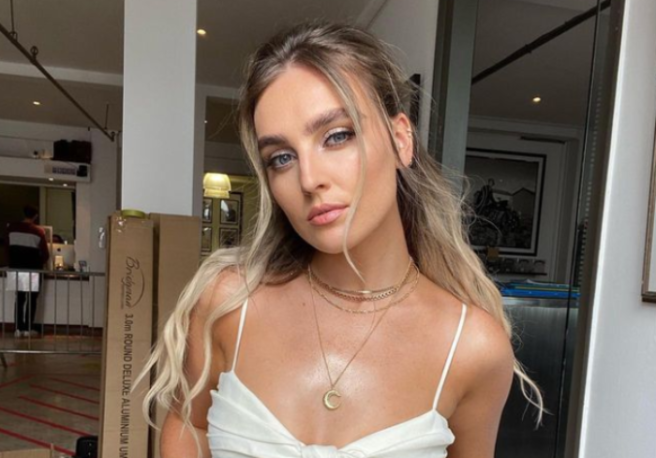 Perrie Edwards makes exciting announcement about new music
Perrie Edwards has shared an exciting update about releasing new music.
Known for being a member of Little Mix before the band went their separate ways in 2022, Perrie is set to bring out an album of her own.
The mum-of-one has now delighted fans by giving an insight into her process of creating new music and has revealed she's found a passion for writing songs.
Perrie posted a video to her 19.3M Instagram followers of her getting ready for the day with her glam team.
She revealed, "So, update on the album, it's finished- no I'm joking. I think I'm in a very good place with it right now. It's been an amazing process".
"I've met some incredible writers, incredible producers, people I've worked with before, new people and it's just been really fun. I've loved it".
"It's been a very different process, I would say, to being in the band. I think it kind of has brought me out of my shell a lot because I used to use them as like my comfort blanket in the studio".
"It's quite intimidating writing with amazing writers and producers in the room. If you have an idea you're like, 'What about this?' but then you feel a bit silly".
The 30-year-old continued, "So I have had to come out of my shell a lot and I think going into the process, I sat down with my label and I was like, 'Look, I don't know if I wanna write that much. I don't know if I'm a very good writer. I've always been with the girls, so I don't know if I'm that great at it. I don't know'".
"And then as the process went on and I started kind of pushing myself a little bit more and more, I realised that I actually love to write music, which was a surprise to me".
"So I built a studio in my house, well I didn't, my partner Alex did which was the best present ever. So it's just been nice to be at home and be relaxed and be in my own environment and just gaining the confidence to write my own music".
Edwards went on to admit, "The temptation I have to leak, to tease is ridiculous. You know me, I love a leak or a tease or a snippet or whatever but I've banked a lot of content for you all and I think you're gonna be excited to see it all".
"Trust me, I am desperate to give you music, but I just want to perfect it and make sure it's 100% what I want to release to you guys and what I want you to hear so I'm working on it".
Many fans of the singer shared their joy on the album update in the comments of the post.
One fan wrote, "I'm SOOOOOO excited!!!! can't wait to hear that beautiful voice again!!". "I can't wait to hear your own music", penned a second fan while another added, "You definitely gonna smash it".