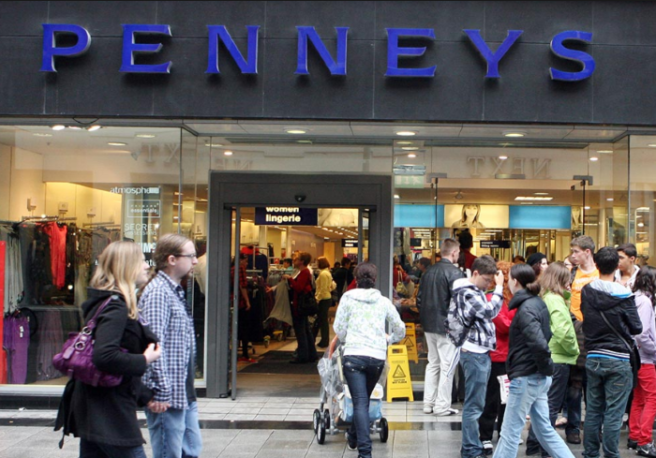 Penneys pull the best April Fool's Day prank that we wish was real
If you're been missing your weekly visit to Penneys as much as we have, then you'll probably be excited to hear about their latest announcement.
Taking to Instagram this afternoon, the official Primark account revealed that they're going to be launching Primark Cam — a livestream which will allow you to peek inside the store 24 hours a day.
"Miss us? Introducing #PrimarkCam, a 24/7 live stream look at our stores even when doors are closed [camcorder emoji] Coming soon!" their Instagram caption read, alongside a sneak peek at the livestream.
In the video we catch glimpses of the various Penneys departments, from denim to homewear, clothing and accessories. Immediately we found ourselves daydreaming about what it would be like to work from home, while nipping into the Penneys live stream every now and then for a few moments of calm whenever things get hectic.
We imagined ourselves logging on at the start of the new season to see if we could catch sight of their new line just as it hits the shelves and pick out our favourites. What would it be like to simply have it on in the background and imagine you're idly bowing the aisles themselves? But alas, it was too good to be true.
As you've probably already guessed, we fell victim to yet another brilliant April Fool's Day prank. At least that's what we're assuming. Brands and businesses around the world have been taking to social media today to fool their followers into thinking the most outlandish things all in the spirit of pranking, for the day that's in it.
You got us this time Penneys! Well played. For what it's worth, their social media team is probably having a good laugh at all the followers who for a second, fell for their shenanigans… including us.