Penneys has BUM GEMS for festival season (and we're kind of into it)
Festival season is the horizon, with Life festival a mere week away (make sure you get out and vote before you head down peeps).
With the seasonal festivities come festival beauty trends – most of them including glitter and sparkly gems on any available skin.
Bum gems reared their heads os a trend to watch last year, with the likes of The Gypsy Shrine featuring bedazzled behinds all over their Instagram.
Now, high street haven Penneys is getting in on the look for summer 2018.
The one stop shop ius selling packets of 'self adhesive body gems' specifically designed for your rear.
Any inch of bum below the shorts is a viable candidate to be gem-ified, and while many any scoffing at the concept, we're actually feeling it.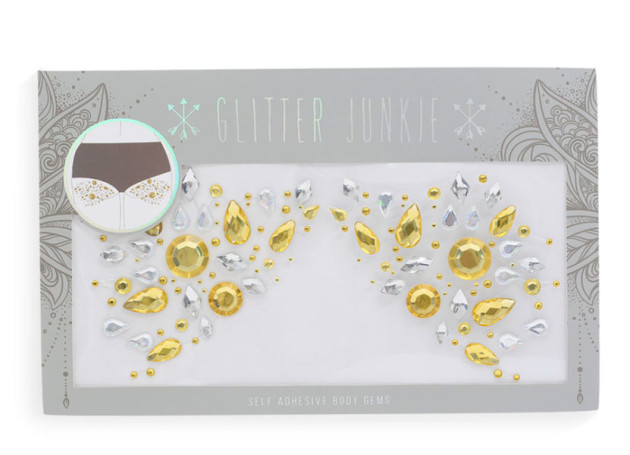 Gems, €4.00
If you want to get you bum out and sprinkle it with iridescent jewels, then we salute you.
Live your best life gals, with or without sparkly cheeks.
However, our only issue is with the porta-loos… if we lose a gem to the seat of a public festival toilet, we certainly aren't going back for it.
Feature image: Instagram / The Gypsy Shrine