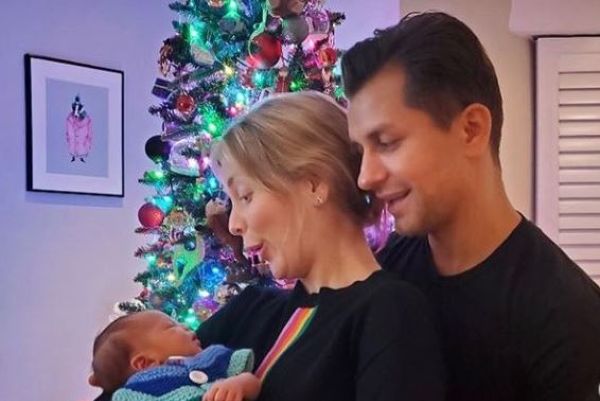 'Newborn bliss': Rachel Riley and Pasha Kovalev welcome a baby girl
Huge congratulations are in order for Rachel Riley and Pasha Kovalev who have welcomed their first child together.
The Strictly couple welcomed a beautiful baby girl two weeks after her due date.
Rachel shared a series of photos of her stunning family to announce the news this morning.
She revealed that their daughter is called Maven Aria.
The mum explained the meaning behind her daughter's name, "Miss Maven (one who understands) Aria (lioness) Riley Kovaleva arrived on Sunday morning weighing in at 7lbs 4."
The new mum continued, "After keeping us waiting she came so quickly that we didn't have a chance to get to the hospital and was born in our bathroom with our amazing doula and wonderful St Mary's midwives rushing over to be with us in to be nick of time!"
The Countdown host gushed, "She's absolutely perfect and Pasha and I are in newborn bliss. Couldn't be more in love."
Rachel and Pasha, who met on Strictly Come Dancing, revealed they were expecting their first child together in May. The new parents got married in Las Vegas earlier this year.
We are delighted for them and are utterly obsessed with their little girl's name.