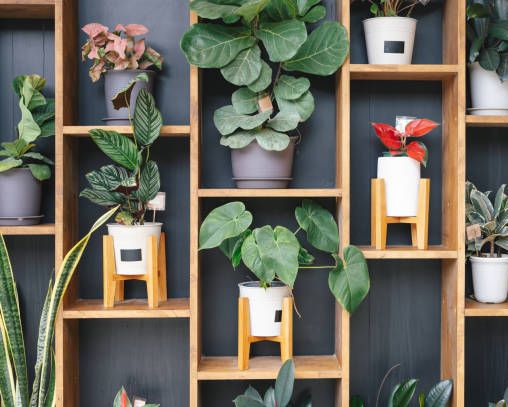 New survey highlights how desperate we are at keeping house plants
A survey of our 400 households carried out by Nature Safe, the 100% natural, organic and sustainable garden care brand from Galway, reveals that 40% of respondents admit to contributing to the death of more than half of their houseplants.
Whilst houseplants are gaining popularity with 43% of people owning between 4 to 7 plants, 37% blame wrong position in the house, i.e. too much or too little sunlight for their houseplants demise, while 26% think it was due to lack of water and 18% believe that lack of food was the main cause of death.
Hygeia Group, which has been manufacturing garden care, agricultural and veterinary products in Galway for over 80 years, carried out the research to celebrate the extension of its popular 'Nature Safe' range to include an indoor plant feed range and new outdoor products to tackle all your gardening needs.
Other interesting findings from the survey were:
During the Covid lockdown, 65% of respondents purchased more houseplants
When purchasing houseplants, 49% of people prioritise colour, vibrancy and appearance over ease of maintenance (24%), tried and tested varieties (17%) and pet-friendly options (10%)
In terms of plant care, 39% of people water their plants all together on a weekly schedule, while 31% care for their plants individually and 24% water them only when they appear dry!
Regarding budget, 37% of people spend up to €50 annually on houseplants, while 33% spend between €50 – €100, 20% spend €100 – €200 and 10% over €200.
Interestingly, 36% of people talk or sing to their plants to help them grow better.
56% of people prioritise organic and sustainable products when buying products to care for their plans, followed by price (29%) and one size fits all products (14%)
Nature Safe, launched in 2019, is a range of natural, organic and sustainable garden care products, including lawn care, plant feeds and natural pest repellants and now in 2023, the launch of its indoor plant feed range to meet the demand for natural options for indoor plants, or rather the houseplant enthusiast.
The latest additions to the range are specifically designed, not only for the garden, but for the home too. The newly launched Nature Safe indoor plant feed range includes two products:
Nature Safe Indoor Plant Food 250ml €6.99 for healthy, vibrant and flowering plants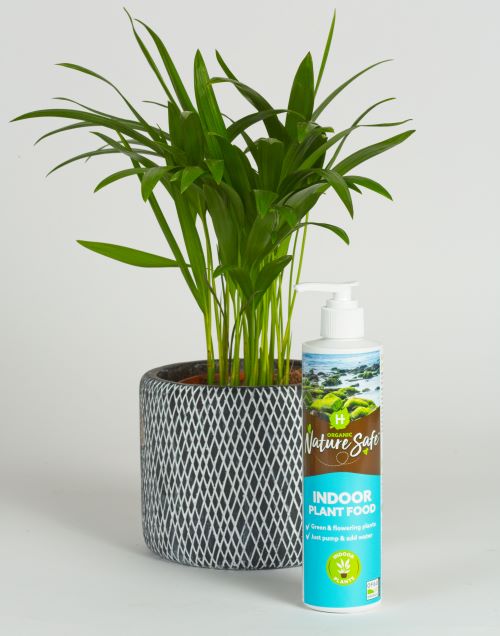 Nature Safe Orchid Feed 250ml €6.99 for maximum immunity and healthy orchids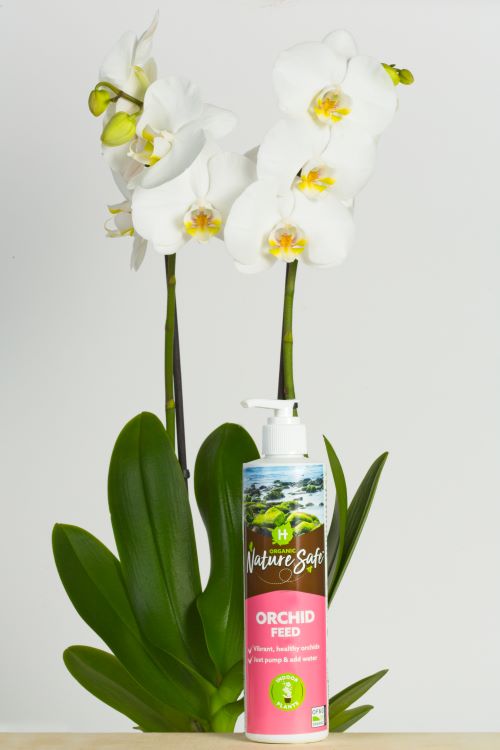 Both products come in a 250ml bottle format that you simply pump into the base of the plant and add water. From a sustainability perspective they pack a punch. The bottles used are made with recycled plastic and the seaweed used in the Nature Safe range is hand harvested along the pristine Connemara coastline. Once harvested the extract is obtained by using the most natural cold press process with no heat or chemicals added.
John Byrne, CEO of Hygeia commented:
"Our Nature Safe range is specifically designed to meet growing consumer demand for natural and sustainable garden care products. It makes perfect sense that consumers would want to now bring that same care inside, to use a natural feed for the plants in their homes, on plants that are so closely located to them, their family and their pets. With gardening season now upon us, it's time to shop those products that are great for your garden (and home!) but that are also kind to nature."
One of the most prominent ingredients featured in the Nature Safe range and through the new indoor plant feed products is wild Atlantic Seaweed. Hand-harvested on the local Connemara shoreline in Galway, which ensures there is complete regrowth every 3 years, making it the most sustainable option for Nature Safe, using nature to nurture nature, enriching the soil and the plants that we grow and eat with seaweed's natural micronutrients.
All products in the Nature Safe range are plant-based and organic, making them completely safe for children, pets, pollinators and wildlife.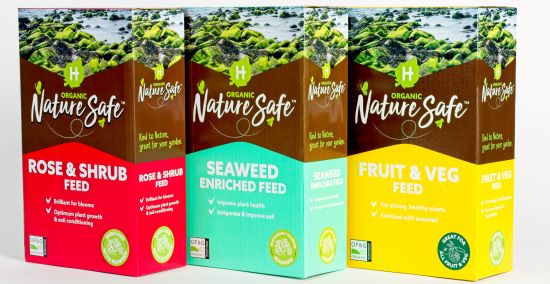 In addition to the launch of the indoor plant range, Nature Safe are introducing three new products to their impressive outdoor product line up, these include:
Nature Safe Seaweed 2KG €10.99 – For Stronger Plant Immunity
Nature Safe Rose & Shrub Feed 2KG €10.99 – Brilliant for blooms and optimum plant growth
Nature Safe Fruit & Veg Feed 2KG €10.99 – Promotes a naturally healthy eco system
The Nature Safe business was founded in 1939 by Dr. Donny Coyle with the mission to create quality agro-chemicals, home and garden care products, Hygeia manufacturers and markets garden care, agricultural and veterinary products for the Irish and UK market. The full Nature Safe range includes:
Nature Safe Organic Tomato Food: RRP €9.99
Natura Safe Live Soil Probiotic Nature Safe: RRP €7.99
Wild Atlantic Seaweed: RRP €10.99
Nature Safe Plant Food: RRP €29.99
Nature Safe Organic Plant Food: RRP €9.99
Nature Safe Patch Fix Lawn Seed Shaker: RRP €15.99
Nature Safe Lawn Feed Bag: RRP €27.99
Nature Safe Lawn Aid: RRP €24.99
Nature Safe Plant & Pest Control: RRP €9.99
Nature Safe Slug & Snail 1.2kg: RRP €9.99
Nature Safe Rooting Gel: RRP €12.99
Nature Safe's range of products are available at all leading garden centres and homestores nationwide.
Learn more at www.hygeia.ie.