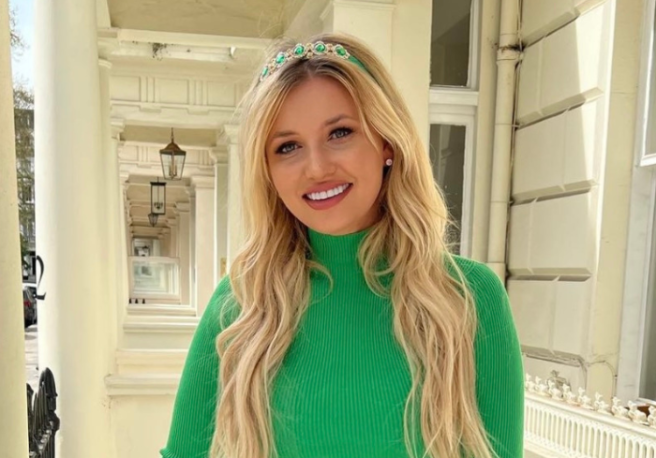 Love Island's Amy Hart gets teary as her son hits huge milestone
Amy Hart has witnessed a huge milestone with her baby son!
The former Love Island contestant, who appeared on the hit ITV show in 2019, became a mum for the first time earlier this year. On March 3, Amy welcomed a baby boy named Stanley with her now-fiancé Sam Rason.
Following Stanley's birth, the 31-year-old mum has kept her followers up to date with her journey as a first time mum, as well as any milestones that Stanley has hit so far.
Now, six months on from her little one's arrival, Amy has revealed a wonderful achievement that her son has made.
Amy, Sam and baby Stanley are currently enjoying a stunning holiday abroad with several members of Amy's family. Taking to her Instagram stories earlier today, the new mum detailed a remarkable change that she has spotted with her baby son.
"Oh, my God!" Amy gushed at the beginning of her video, as she addressed her 1.1M followers.
"So, last night my Grandad went, 'Bye, Stanley!' and Stanley put his arm up and waved, and I was like, 'It's not him waving', whatever," she explained.
"Anyway, Nan and Grandad have just left. Stood by the door and they're like, 'Bye, Stanley! Bye!'. He picked his arm up and waved at them again. Stanley can wave!" Amy exclaimed with a shocked expression.
Amy then concluded her update by cuddling her firstborn and remarking emotionally: "Where has my baby gone? Where's my little baby gone?"
Stanley's heartwarming milestone comes just ten days after Amy and her partner Sam announced their engagement.
At the time, the reality star detailed that her fiancé managed to surprise her with his romantic proposal while she was in the middle of a photoshoot.
"I love surprises (hence why we didn't find out what baby we were having) so the second best part of the day (after getting engaged obvs) was that feeling of complete shock! I wish I could bottle it up!" Amy beamed at the time on social media.