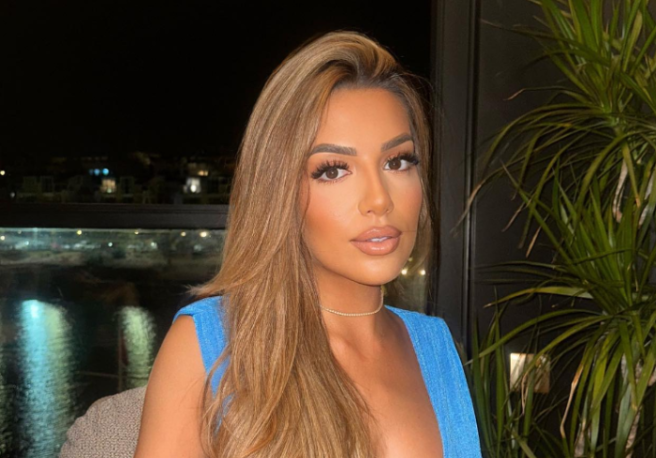 Love Island star Tanyel Revan reveals engagement news
Another Love Island wedding is on the horizon!
Tanyel Revan has announced that she is now engaged to her partner Ediz.
The news of Tanyel's engagement comes just 10 months after she appeared on this year's winter series of Love Island. After being in the series' original lineup, Tanyel was dumped single from the villa.
Last night, Tanyel took to Instagram to share her engagement news with her followers. The 27-year-old shared a beautiful video montage of the moment her now-fiancé chose to propose.
Tanyel's future husband decided to pop the question on a yacht during a romantic trip to Turkey. After she said 'yes', the bride-to-be was greeted with a bouquet of yellow roses.
"I said YES to marrying my best friend and soul mate," Tanyel gushed in the caption of her video, before sweetly adding: "It was always you".
Many of the TV star's fellow Love Island alumni have since taken to social media to congratulate her.
"Could not be happier for you both, you deserve all the happiness in the world! Congratulations!! Bring on the celebrations," replied Ron Hall.
"Omg omg omg, congratulations my beautiful," added Samie Elishi.
The newlyweds-to-be had originally dated seven years ago, but their relationship did not go the distance at the time.
After exiting the Love Island villa earlier this year, Tanyel soon found love once again with the 31-year-old property developer. During the series reunion in March, Tanyel confirmed that she had entered into a relationship since leaving the show.
In an interview with The Sun, she gushed: "It was crazy. I feel like this is the quickest that anyone has gotten engaged after Love Island. It's very mad, but it's really exciting."
After detailing that her ring is "yellow gold", Tanyel went on to add: "I am over the moon. I feel like it's natural. I felt it was coming, I knew it was time for it to come. When you know you know. There's no way I could've been with anyone else."