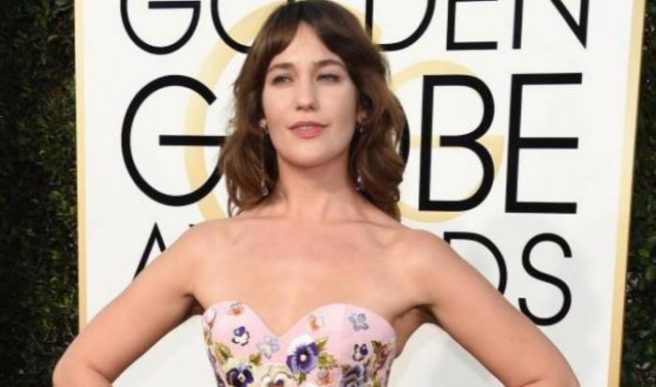 Lola Kirke actually received death threats following the Golden Globes
She wasn't the first one to do it, and she certainly won't be the last, but Lola Kirke's decision not to shave her armpits ahead of the Golden Globes has attracted a worrying amount of coverage among the press and public.
And while many have celebrated Lola's decision, it seems a certain section of society believe an unshaven female armpit warrants a death threat.
In a post which stunned fans and followers this week, the actress took to Instagram to address the 'controversy', and made reference to the negative backlash she had received in the wake of her red carept walk.
Sharing a photo of herself on the night Lola wrote: "Ok, Now I'm really ready. Thanks to all you beautiful people that didn't send me death threats on account of my awesome hairy armpits."
Refusing to dwell on the drama which followed her appearance, the Mozart in the Jungle actress decided, instead, to pay tribute to the individuals who helped her prep for the big night.
"And thank you @susanwinget for always making me feel cool and @reginaharris for my make up, @blakeerik for my hair and @andrewgn for my kickass dress!" she wrote.
Stunned by the star's admission, fans and followers wasted no time expressing their disbelief over her revelation.
"Why are ppl so amazed by this like wow hairy pits? I'm inspired," wrote one while another remarked: "Beautiful human!!! Thanks for trying to change this patriarchal society!"
"As Kelly Le Brock said in those old commercials, "Don't hate me because I'm beautiful." Glad you're refusing to be shamed by the demented and confused," added another.
Unfortunately, not everyone was on the same page, with one Instagram user writing; " So flashing disgusting armpit hair is somehow gona change womens rights or equality or whatever, find other ways , not this bullsh*t."
Can't school everyone.