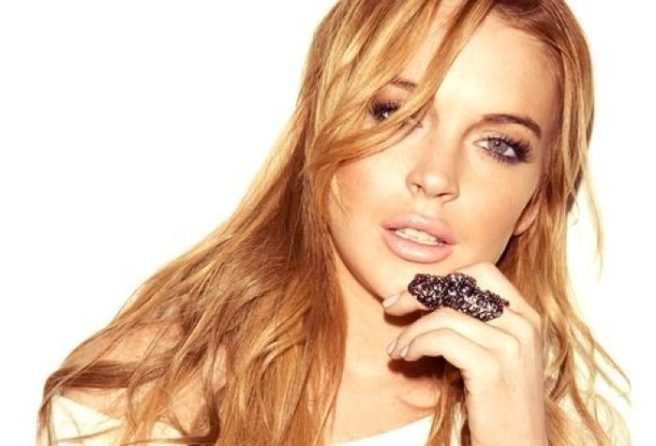 Lindsay Lohan says #MeToo movement makes women 'weak'
The Me Too movement broke the lid off a well concealed culture of sexual assault and harassment in Hollywood.
It came after allegations made against the famed producer, Harvey Weinstein, which sent shock waves through the entertainment industry, prompting men and women all over the world to come forward and tell their stories.
As the conversation around sexual abuse and harassment remains opened up, actress Alyssa Milano has created a platform for victims to come forward in a show of solidarity.
Members of the Hollywood elite got behind the message, but one controversial figure has said that she feels the movement makes women look 'weak.'
Former Hollywood superstar Lindsay Lohan was asked by The Times about the movement, and the 32-year-old actress revealed that she doesn't condone 'attention-seekers.'
When asked about her own negative experiences, she claimed she didn't 'really have anything to say.'
'I can't speak on something I don't live, right?' she said. 'Look, I am very supportive of women. Everyone goes through their own experiences in their own ways.'
Speaking on her opinion of sexual assault reporting, she said: 'If it happens at that moment, you discuss it at that moment.'
'You make it a real thing by making it a police report,' she said.
'I'm going to really hate myself for saying this, but I think by women speaking against these things, it makes them look weak when they are very strong women.'
lindsay lohan (and her whack accent) is defending Harvey Weinstein on her insta rn. GOODBYE TO YOU FOREVER. pic.twitter.com/aMzvAOXPYp

— lauren yap (@itslaurenyap) 11 October 2017
Lindsay previously defended Weinstein in a series of Instagram story videos.
'I feel very bad for Harvey Weinstein right now, I don't think it's right what's going on,' Lindsay said in the video.
The video included Harvey's name typed in pink font beside an angel emoji.
'I think Georgina needs to take a stand and be there for her husband,' she said, referring to Harvey's wife who announced yesterday that she was leaving the producer.
'He's never harmed me or did anything to me—we've done several movies together,' she continued.
'I think everyone needs to stop—I think it's wrong. So stand up.'