Kylie Jenner posted the CUTEST mother-daughter photo on Insta
Kylie Jenner has shared the cutest mother-daughter photo on Instagram.
The snap of the proud mum and her baby girl has melted our hearts on this snowy day!
She wrote, "My angel baby is 1 month old today," alongside two photos where the new mum is cradling her adorable girl.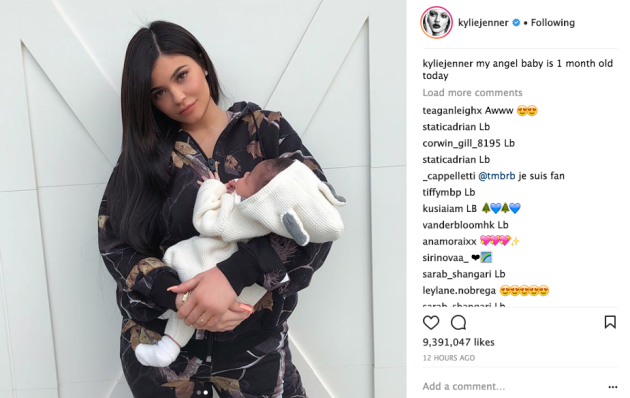 Kylie gave birth to her baby girl Stormi on February 1, 2018.
The mum chose to keep her pregnancy private, but we do hope she shares more heart-warming photos with Stormi. They're the sweetest mother-daughter duo ever.