Kim Kardashian says Kanye is 'harassing' her about having kids
Kim Kardashian and Kanye West welcomed their third child into the world earlier this year, but it looks like one of the parents is feeling broody again.
Mum-of-three Kim admitted her husband is eager to expand their family even more. She told close friend Larsa Pippen that Kanye wants to have at least seven children.
"Kanye wants to have more, though. He's been harassing me," she confessed.
Kim explained that her husband wants at least four more children with his reality star wife: "He wants like seven. He's like stuck on seven."
There's no doubt her friend was stunned by her confession: "Okay, he needs to name his next album Seven and like lighten up on the kids situation. Seven kids is crazy!" she joked.
Kanye may be keen on growing their brood, but Kim admitted being a mum these days isn't easy. The businesswoman admitted she is worried about her children and their futures.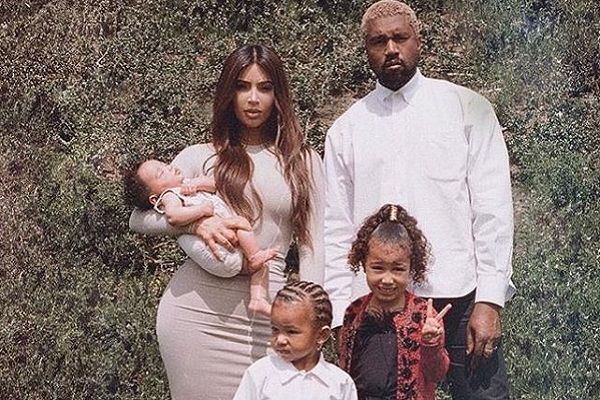 "I've been kind of hesitant about having more kids just because it literally keeps me up at night, thinking about how my kids will survive in a crazy world like this," she revealed.
Kim currently has three children with the 41-year-old rapper.
The duo share five-year-old daughter North, two-year-old Saint and eight-month-old daughter Chicago.
The parents were hit by a wave of speculation claiming they were planning baby number four in the summer, but Kim quickly responded to the rumours and said it was nothing but fake news.
Kim has been enjoying being an auntie to two new nieces, after sisters Kylie and Khloe both gave birth this summer.