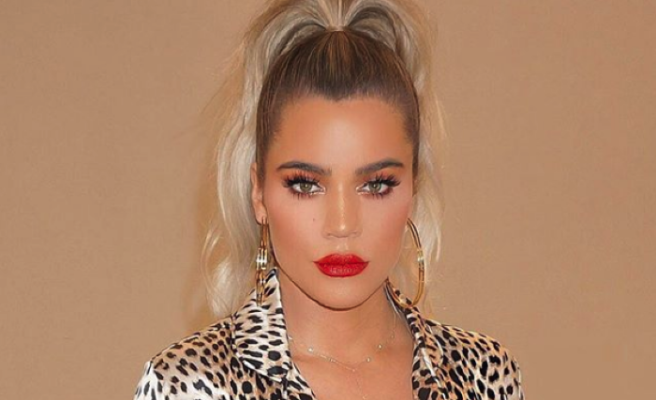 Khloe's birth and reaction to cheating scandal filmed by KUWTK
The Keeping Up With The Kardashians film crew was present at the birth of Khloe Kardashian and Tristan Thompson's first child together, People has revealed.
According to a source, the crew were at the hospital where the new mum was in labour.
It's also reported that they were there as Khloe dealt with the news of Tristan Thompson's cheating.
'Khloé labored with [mom Kris Jenner] yesterday at the hospital. Tristan was there for the birth,' a KUWTK source told PEOPLE .
'He has practice today, but will spend as much time at the hospital as possible.'
The news broke this week that Thompson alleged cheated on Khloe while she was pregnant with up to four different women.
TMZ released a video which showed him kissing two different women at a bar.
The Daily Mail also leaked photos of him allegedly kissing another woman, whom he was later spotted with entering a hotel.
The woman later uploaded a series of snaps to her Instagram story, including a graphic sex tape which she claimed portrayed her with Thompson. She also claimed in the story that she was pregnant with his child.
A fourth woman has allegedly come forward to Hollywood Life claiming that she has also had relations with Thompson.