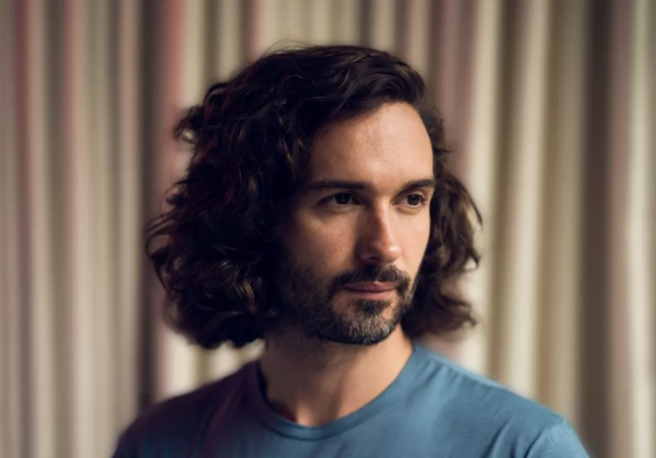 Joe Wicks opens up about ongoing struggles with mental health
Joe Wicks has opened up about his continuing struggles with his mental health.
The fitness trainer, who is also known as The Body Coach, announced last month that he has been feeling "stressed" and would be taking a brief break from his phone.
Now, Joe has since gone on to admit his ongoing mental health difficulties, and how they have started to affect his relationship with food.
Taking to Instagram, the father-of-three posted a lengthy message, detailing how he has been feeling over the last few weeks.
"I feel like I've not stopped eating for the past 3 weeks. I've basically been eating my emotions," Joe admitted.
"Feeling stressed and just hitting self destruct everyday and eating everything in sight. Eating loads of Ultra Processed foods thinking it will make me feel better but it doesn't. Just makes me feel s**t. Sluggish. Moody. Bloated. And the cycle continues," he explained.
After suggesting that some of his 4.6M followers might be "feeling the same," Joe then went to share why he wants to change his habit.
"It's so easy to hide behind food. It feels like the solution but ultra processed food makes us feel crap. It brings our mood and energy down even more and it's so highly addictive that it's hard to snap out of it," he noted.
At the end of his message, the YouTube star vowed to change his life around.
"Today I'm getting my s**t together and I'm gonna switch my mindset. I'm gonna plan some recipes and get meal prepping. Get back to the basics. The things which keep me on track," he promised.
Following his candid admission, many of Joe's fans have sent him comments of well-wishes and support.
"Love your honesty. We all feel low at times and many turn to food. Look after yourself Joe x," one follower replied.
"Bravo Joe! So helpful to hear you're like the rest of us. Don't be too hard on yourself either though," another added.