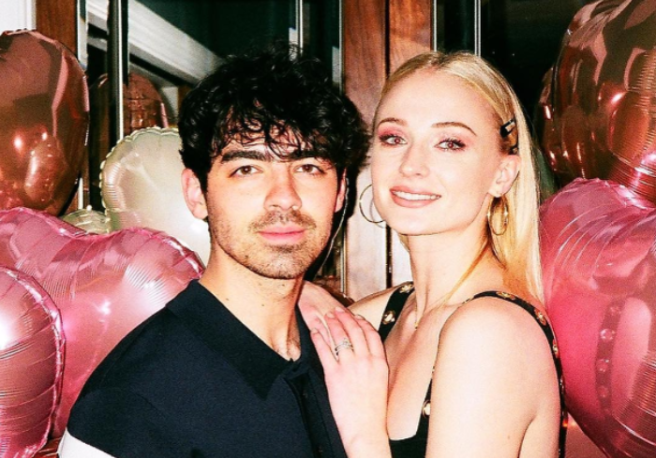 Joe Jonas & Sophie Turner release joint statement on divorce
Joe Jonas and Sophie Turner have come to a temporary agreement regarding their children.
The Jonas Brothers singer and Game of Thrones star confirmed last month that they have filed for divorce, following four years of marriage.
Ever since their legal discussions began, the former couple have struggled to come to a custody arrangement regarding their two daughters – three-year-old Willa and one-year-old Delphine.
After several weeks of disputes, Joe and Sophie have now confirmed that they have agreed on a temporary solution to co-parenting their children.
Last night, the 34-year-old musician and 27-year-old actress released a joint statement, revealing where they now stand.
"After a productive and successful mediation, we have agreed that the children will spend time equally in loving homes in both the U.S. and the UK. We look forward to being great co-parents," the pair wrote in a statement.
Yesterday, in court documents obtained by publication People, it was noted that Joe and Sophie "engaged in a productive mediation from October 4-7." As a result of this, an interim consent order has been signed.
For now, the former couple's custody agreement lasts until January 7. As per the court documents, Joe and Sophie will need to "jointly submit a status report letter" before December 23, detailing the state of their co-parenting relationship at that point.
On September 6, fans of both the Camp Rock actor and the X-Men star were shocked when they released a joint statement, confirming the news of their divorce. Until that point, rumours had been rife for several days, after Joe was initially spotted not wearing his wedding ring.
"After four wonderful years of marriage we have mutually decided to amicably end our marriage," Joe and Sophie shared on social media.
"There are many speculative narratives as to why but, truly this is a united decision and we sincerely hope that everyone can respect our wishes for privacy for us and our children," they added at the time.