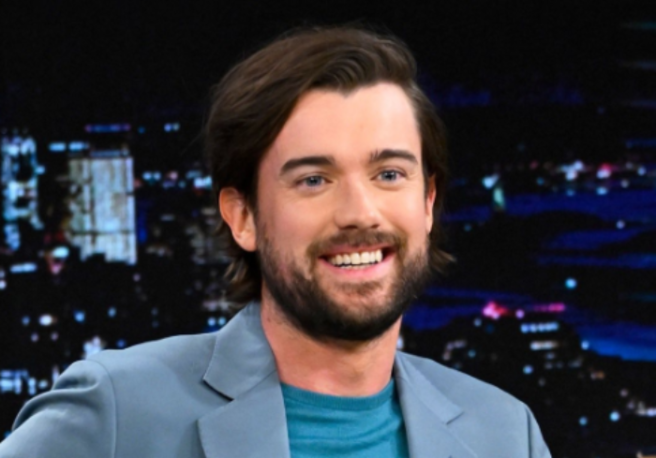 Jack Whitehall shares insight into brother's 'magical' wedding
Jack Whitehall has opened up about his brother's wedding day.
The comedian celebrated his younger brother, Barney, getting married in Portugal over the weekend, where Jack fulfilled the role of Best Man.
Barney and his wife originally tied the knot in London back in July and headed to sunny Portugal last weekend to celebrate for a second time.
As he reflected on the 'magical' celebration, Jack shared a sweet tribute to his sibling, and mentioned how important his family is to him as he prepares to welcome a little one into the world with his girlfriend Roxy Horner.
Sharing a collection of lovely photos from the weekend, Jack posted pictures of him helping Barney get ready on the morning of his wedding, as well as snaps from the reception.
Jack showcased the images to his 3.2M Instagram followers earlier today with the caption, "Had the most magical weekend celebrating two of my favourite people in the world".
"I am so lucky to have a brother who is my best mate as well (though he may not be after the speech I gave) and am overjoyed he has found someone who makes him so happy".
Whitehall closed off by sweetly adding, "Family is so important to me and crazy to think mine is about to get a little bit bigger!".
Many fans of the Travels with my Father star headed to the comments to share their joy over the brilliant photos.
"Love you and your family Jack!", said one fan.
A second wrote, "Love your family! Thanks for sharing them with us!".
"I love your whole family dynamic. Congratulations to your brother and sister-in-law", added another commenter.
After celebrating his brother's first wedding ceremony in London last month, Jack similarly explained, "Had the most amazing day yesterday celebrating my two favourite people getting married".
Jack and Roxy announced they were expecting their bundle of joy back in May. They described the pregnancy reveal as 'the best news to share'.