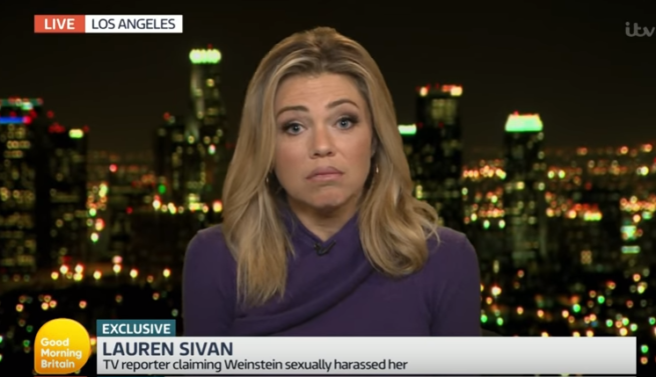 'It was criminal': Lauren Sivan calls for Harvey Weinstein to be jailed
US TV anchor, Lauren Sivan, one of the first stars to come forward in the Harvey Weinstein scandal, has said he should be prosecuted.
The call comes after a number of stars made allegations against the Hollywood producer, accusing him of sexual harassment.
Lauren claims that during a 'tour' of his restaurant, Weinstein cornered her in an empty kitchen before performing a sex act on himself and forcing her to watch.
The anchor, who was 29-years-old at the time of the alleged incident, says she remained silent for ten years because she was afraid the claims could ruin her career.
However, after actresses Rose McGowan and Ashley Judd came forward with similar accusation, Lauren felt it was finally time to speak up.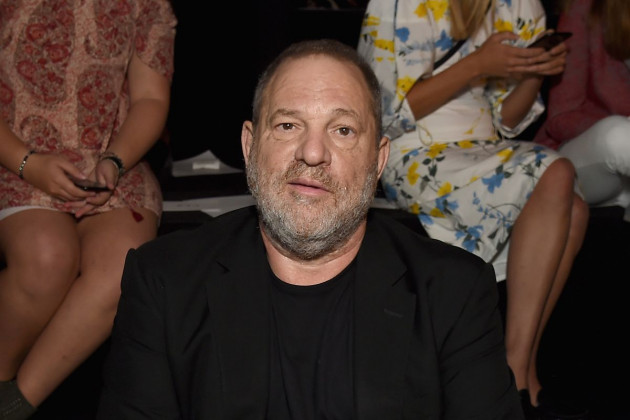 Speaking on Good Morning Britain, Lauren called for for Harvey to be jailed:
"Here in America if someone committed the same act on a subway, they would be in jail, if I could prove it," she said.
"If they are in fact true then I believe he should be prosecuted. This was illegal, it was criminal what he did. His excuse that this was just 60s and 70s office culture is just absurd and, frankly, offensive."
She went on to explain why she kept her story out of the public eye for such a long time:
"When it first happened, I never really wanted to go public with it, I didn't want it to be on my obituary. In a heartbeat he could shut me down quite quickly. I didn't have any physical evidence and it was my word against his and he would have had an army of lawyers."
Adding: "The reason I came out was not because I felt brave and strong enough. It was because those actresses, Ashley and Rose, who told these stories so bravely."
Laurnen finished off by saying how she hopes these stories will help other women who may have experienced similar situations, and encouraged them to speak up.
"There are more coming out every day and there are those that will never come out. I don't think we should blame victims for taking their time to talk about it. We should blame the people that were enabling this man, who were bringing women up to his hotel room."
"There must be someone to speak out who wasn't a victim but who could have done something to prevent this predator."