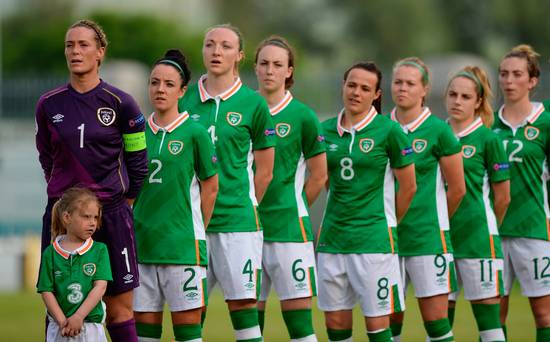 Ireland's women's football team miss training ahead of FAI talks
There has been a lot of controversy surrounding the Ireland's women's international football team and the FAI recently.
Earlier this week, team members called a press conference in order to voice their concerns regarding the lack of professionalism within the national team program.
Players revealed that they had to change in public bathrooms before matches and claimed they often have to share tracksuits with the youth national team members.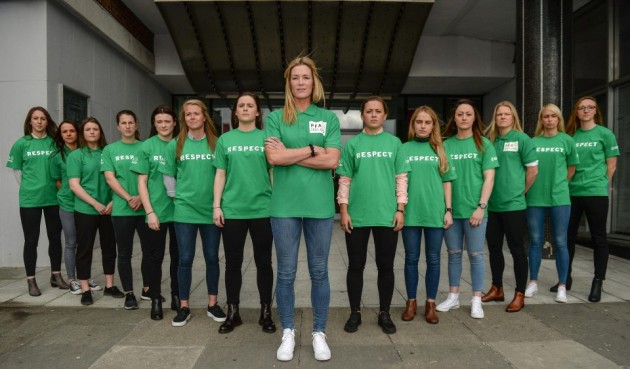 The team suggested that they may refuse to take part in their friendly against Slovakia on Monday if the situation doesn't improve, and it seems that today the girls will not attend training ahead of that match.
The issues Ireland's international women want addressed. Basically looking for dignity. Incredible. pic.twitter.com/mmvDUJLFjf

— Mark McCadden (@markmccadden) April 4, 2017
@RobHarris Shambolic! State of the league of Ireland, Women's football ect hardly a gleaming CV.

— Fiona Coyle (@misefiona) April 5, 2017
Ollie Cahill, PFAI Ireland Player Executive, said: "At a team meeting the members of the Women's National Team decided that they are unfortunately unable to attend today's training camp.
He added "The players have not taken this decision lightly. The players wish to make clear that they simply want the FAI to respect their right to choose their own representatives and have all the outstanding issues which are affecting their ability to achieve their maximum potential for their country resolved in a swift, amicable and professional manner."
@UpliftIRL Ireland's International Women's Football team have my support and solidarity, it's shocking the way they're being treated #irlwnt

— MirrorImages (@MirrorImagez_) April 5, 2017
The team and their PFA Ireland and SIPTU representatives will attend a meeting this evening to discuss the issues.