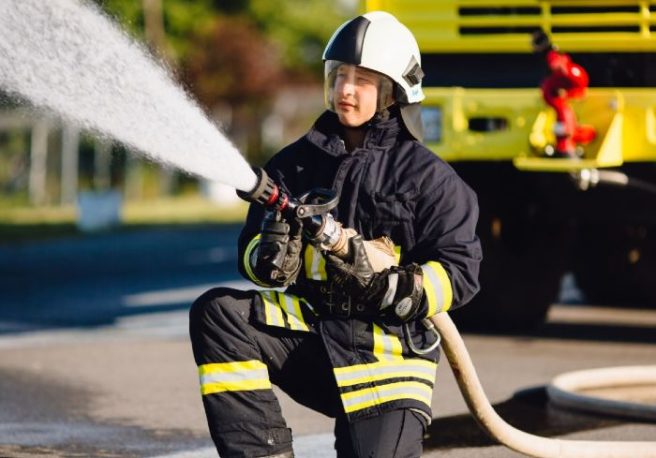 Investigation into cause of Wexford Hospital blaze begins
An investigation has begun into the cause of a fire in Wexford General Hospital yesterday afternoon, which resulted in over 200 patients being evacuated.
At around 4pm on March 1, a fire broke out in the hospital's machinery room. Two hours later, a major incident was declared at the hospital as up to 45 firefighters tackled the blaze.
Thankfully, no injuries were reported amongst the hospital's patients and staff, but over 200 patients had to leave the hospital because of a risk to their safety.
Some of the patients were seriously ill and had been in the intensive care ward. They have since been transferred to other hospitals in Kilkenny, Waterford, Cork and Dublin.
The evacuation has since been called "the biggest evacuation in the history of the health service." Around 30 patients now remain in Wexford Hospital following the breakout of the fire, as they wait to be removed from the premises.
Speaking on RTÉ's Morning Ireland about the incident, the Assistant Chief Fire Officer with Wexford Fire Service, Ray Murphy, detailed that he and his crew are currently trying to determine how the fire began.
"The plant [room] would be very, very safe when it's operating under normal conditions and particularly when it's on the roof, you wouldn't be expecting any particular issues with the plant itself," he explained.
"Obviously something caused the fire… I expect it was a piece of equipment, though I'm not sure which piece would have started it," he shared.
Mr Murphy also confirmed that there hasn't been "any large damage whatsoever" to the hospital, as the fire was confined to a particular area. He added his hope that it won't be long before patients will be able to move back into Wexford Hospital.
"They can certainly start getting back up and running in the coming days but obviously to get the 207 patients back in, it's going to take probably weeks and months but I can see the hospital turning this around certainly in the next couple of days," he explained.