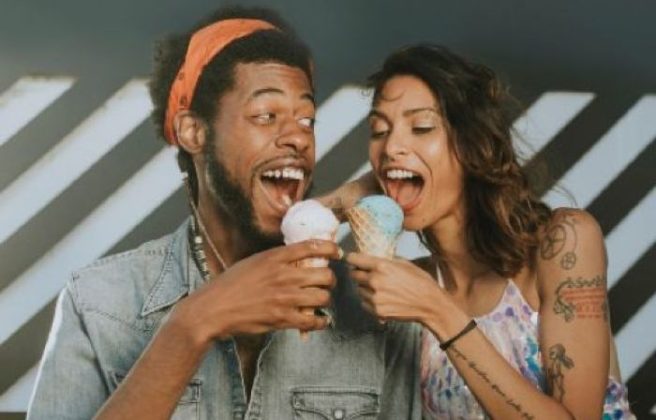 Inspirational: This brave gal sent her exes an exit survey and it's EPIC
We aren't quite sure if this a masterpiece or an act of madness.
Questions will always be left unanswered when a fling, relationship or casual dating comes to an end.
Whilst most of us accept that we may never get the answers we crave – one brave gal was determined to find out why – and it's a seriously ballsy move.
there's this girl i know who sends an exit survey to every guy she casually AND seriously dates fjdklafj;sdlkfja pic.twitter.com/famP4hVMWv

— Abby Gvindan (@abbygov) 1 October 2018
Twitter user, Abby Govindan shared pictures of a badass survey – which was put together by her mate Katie Miller.
Abby revealed that Katie gives it to "every guy she casually and seriously dates". – Fair play, don't think if we'd have that sort of courage.
Her motivation is self-improvement and the survey asks questions like: "What could Katie have done to enhance this experience for you?"
But this doesn't just work one way, if the exes want out, they have the option to "remain on the mailing list" or be removed – this woman has really thought of everything.
ugh imagine having the privilege to call yourself my ex

— queen quen (@quenblackwell) 2 October 2018
Katie dished the details to the Press Association about how the idea of the survey was born and it's very clever.
She explained it was a way to get the information from the guys, without making herself vulnerable, "I wanted to be equally passive-aggressive," she joked.
And it seems to have been well received by the lads – "I'm quite a goofball so most guys thought it was hilarious and in line with my sense of humour," she added.
Naturally the Internet couldn't get enough of it and flocked to praise Katie.
This is a work of genius.

Finally dating has the structure and administrative bureaucracy it has always needed.

— Beattie's Boots (@Paharsons) 1 October 2018
WHY HAVENT I DONE THIS BEFORE https://t.co/mg3X5cpuVn

— Angelica Sarah Abad (@abad_ass) 3 October 2018
And she might have even bagged herself a date.
I want to date her

— birthday girl ☭ (@birthdaygirl4ev) 1 October 2018
To my exes you have been warned, run now because the survey is on its way. – Lol jokes, I'm not that brave. #Foreveralone.