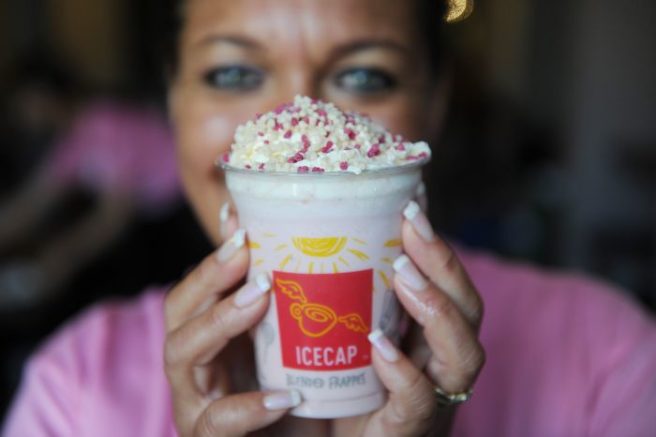 Insomnia's BRUNCH icecap drink is back, just in time for Summer
Fans thirsty for a taste of '80s nostalgia – or simply craving a cold, ice-cream flavoursome frappe – can rejoice in the news that the Insomnia BRUNCH icecap is back after a short winter hiatus.
We say short winter, but it did feel like it lasted 47 years.
The drink, which debuted in summer 2017, is making a comeback thanks, in part, to an ardent and determined community of brand loyalists who have been lobbying Insomnia stores to bring back the drink this summer!
The coffee company has teamed up with HB ice cream to create the frozen beverage!
The frappe is topped with a sprinkling of the Brunch crumbly biscuit over a smooth vanilla and strawberry blended frappe.
Can you say DELICIOUS?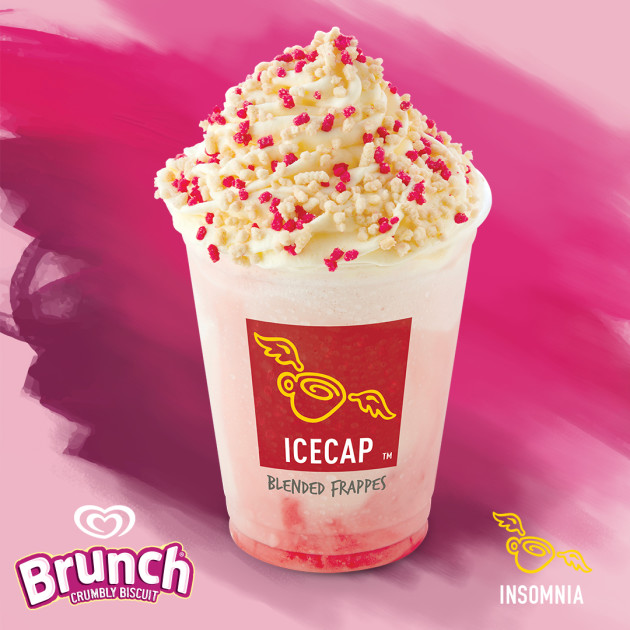 Brunches not your scene? Weird, but fear not.
Alongside the Brunch icecap will be the Insomnia Oreo icecap, combining the popular cookie, mixed with ice, milk and topped with cream with added Oreo Crumbs. Stun.
There will also be a new drink introduced, the Salted Caramel Latte icecap,which is is perfect for Insomnia Coffee lovers that enjoy their espresso, but want to savour that summer feeling.
Made from blended frappe it contains a mix of espresso, vanilla, milk and salted caramel syrup, topped with whipped cream and drizzled with caramel sauce.
Also on the summer menu is the range of summer bakery, salads and sandwiches.
Sign us up!