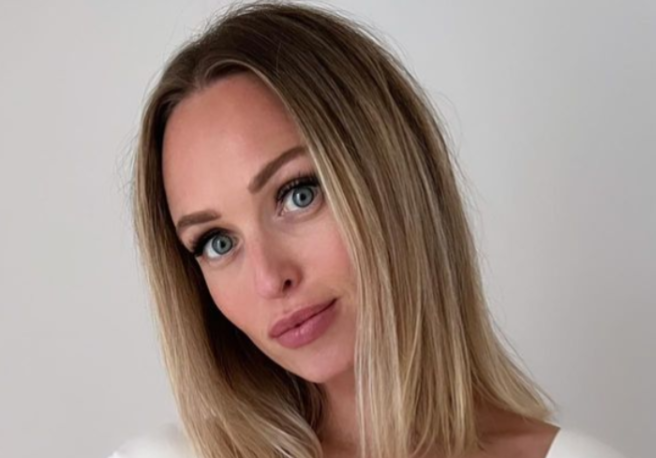 Hollyoaks' Jorgie Porter recalls tragic quadruplets miscarriage
Jorgie Porter has bravely opened up about her heartbreaking miscarriage with four babies.
The Hollyoaks star, who is best known for her role as Theresa McQueen, welcomed a baby boy named Forest into the world in November 2022.
However, before the arrival of her son, Jorgie experienced a tragic miscarriage with quadruplets in 2021, just 14 weeks into her pregnancy.
In an interview with Giovanna Fletcher on the Happy Mum, Happy Baby podcast, the actress has now chosen to open up about the heartbreaking ordeal.
Jorgie began by recalling how she and her partner, now-fiancé Oliver Piotrowski, were in "shock" upon finding out they were expecting quadruplets.
"We had to Google everything. By this point, I am so huge – you could see my boobs from the back. My belly was massive already, and I thought, 'I will just be a vessel,'" she detailed.
The soap star then went on to explain how she was sent for weekly scans because she was at a high risk. Three and a half months into her pregnancy, Jorgie was then told that she would have to undergo surgery for a miscarriage.
"I think [the quadruplets] were sort of developing but then not developing, so it was becoming to the point where later on in the scans, [the doctors] were like, 'They've not gone any further,'" she stated to host Giovanna.
The former I'm A Celeb star went on to recall the couple's "upsetting" reactions to the news, explaining that their relationship was "tested massively".
"I was a bit more hard-faced. For Ollie, it was harder," she admitted.
"He doesn't like giving up, and that's in his nature. You know, there was a chance of four, he thought possibly one out of the four [would survive]. Whereas me personally, I was like, 'It's all or nothing.' They're there together, and they'll be together," she concluded.