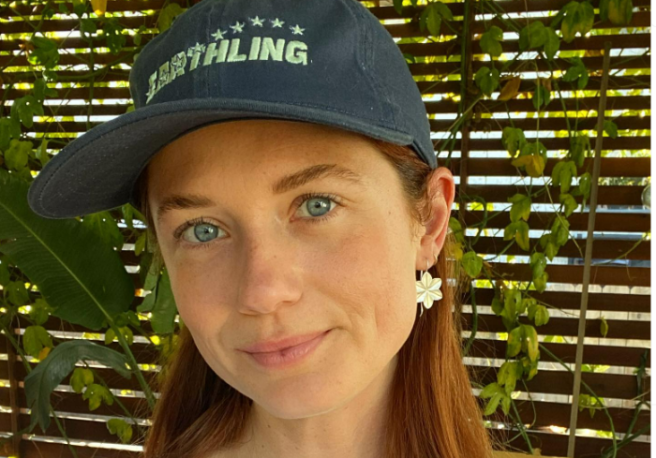 Harry Potter star Bonnie Wright welcomes birth of baby boy
Bonnie Wright has given birth!
Congratulations are in order for Bonnie Wright as she has announced the birth of her first child with her husband Andrew Lococo.
The Harry Potter actress, known for her role as Ginny Weasley, has welcomed a baby boy into the world.
Bonnie revealed, "birth is the wildest experience", when announcing her son's arrival and speaking about his birth on social media.
The new mum took to Instagram to reveal her newborn's name and to share an adorable photo of the bundle of joy fast asleep to her 3.9M followers.
The 32-year-old captioned the post, "Say hello to Elio Ocean Wright Lococo born at home on Tuesday 19th September. We're all healthy and happy. Andrew and I are so in love with our sun!".
"So grateful for our birth team that have held our hands throughout and made the journey so joyous and expanding. Birth is the wildest experience!".
Bonnie continued, "Our perfect and loving midwives Tiffany and Taylor @dosmidwifery our wise and wonderful doula Patti @umamother our doctor Phabby if we had needed to transfer @phabulouscare".
"During these healing postpartum days we've been visited by some angels thank you @meaghan_snider_ @motherbees and @themilkywaymamas and thank you @ccmeyer for your incredibly informative course I took in the early weeks of pregnancy. Birth workers are amazing!".
She closed off by sweetly saying, "Lastly thanks to Andrew my rock throughout birth quite literally as I squeezed onto you so tight and you never wavered. Elio has the most tender loving papa. Ok hormonal emotional extra long caption over!".
The name Elio is of Italian and Latin origins and comes from the name Aelius which means 'the sun'.
Many fans and famous faces headed to the comments to congratulate Bonnie and Andrew on the birth of baby Elio.
Bonnie's Harry Potter co-star Evannah Lynch wrote, "Awwww congratulations Bonnie and Andrew!!! Welcome to Earth, Elio Ocean!!! ps. Hermione's birthday twin, I'm sure you've been told".
"Congratulations!! Welcome Elio, he's beautiful", penned another co-star from the hit franchise, Scarlett Byrne.
Home and Away star Jessica McNamee added, "Gorgeous Elio! Can't wait for a cuddle. Congrats guys".
Bonnie announced she was expecting back in April by sharing a sweet snap of herself cradling her baby bump with Andrew by her side.
She revealed, "We're having a baby! So excited to share this beautiful land with them. What a wild and humbling journey pregnancy is, transforming to make space for new life".