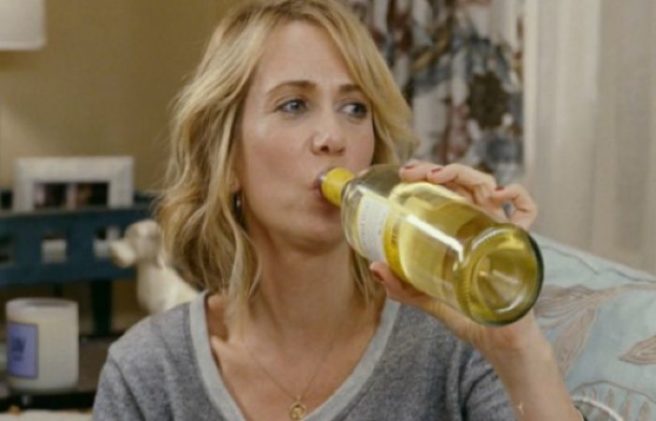 HACK! Here's how you can chill a bottle of wine in MINUTES
You know that feeling when you get home from work and you are CRAVING a glass of vino?
Well, then you will also know that hideous feeling when you realise your bottle of white isn't in the fridge – and so it's warm.
Violent stuff.
Anyway, you can try fling it in the freezer, but that will still take time, and who has that these days?
Well, there is apparently a very handy little trick, that will have you grape juice ice cold in minutes.
Just enough time to pop your PJs on.
Wine expert Brian McClintic recently spoke to My Domaine about how he gets the ideal wine temperature.
And just incase you're wondering – that would be 7 to 13 degrees for white and rosé wine, and 13 and 18 degrees Celsius for a glass red.
Simply pop your bottle in "an ice water bath with plenty of salt," which "works like a charm."
"The full bottle should be submerged. It's hard to say how much salt-let's just say a liberal amount. What happens is the bottle is encased in ice and therefore comes down in temperature much more quickly."
How does it work? Well, basically salt reduces the freezing point of water, meaning it cools down quicker without turning into ice.
So pour yourself a glass this evening, you deserve it!