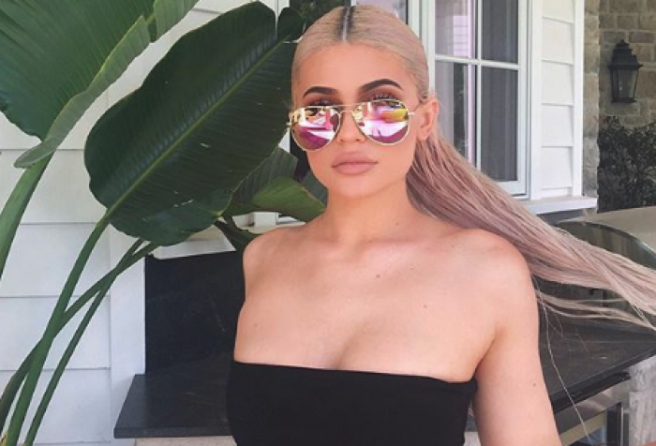 FINALLY: Kylie Jenner has revealed her baby's name on Instagram
After leaving us in not that much suspense to be honest, Kylie Jenner has revealed the name of her first born child via Instagram.
According to the post, Kylie is following in big sister Kim and Kourtney's footsteps by naming her child a pretty unique moniker.
The first member of the new Jenneration has been dubbed Stormi Jenner.
The 20-year-old mum of one also shared the first picture of Stormi with the world.
The sweet snap shows Stormi's little fist curled around Kylie's finger.
'I'm sorry for keeping you in the dark through all the assumptions,' she wrote in a text post to her page two days ago revealing all.
''I understand you're used to me bringing you along on all of my journeys. My pregnancy was one I chose not to do in front of the world.'
'I knew for myself I needed to prepare for this role of a lifetime in the most positive, stress free and healthy way I knew how.'