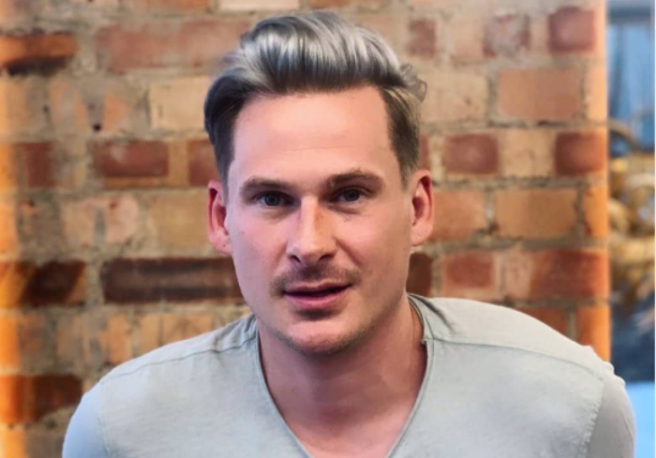 Fans shocked as Blue's Lee Ryan reveals fifth child is on the way
Lee Ryan is set to become a dad again.
Congratulations are in order for Lee and his wife Verity Paris as they have announced the wonderful news that they're expecting another little one together.
This will be the couple's third baby together and Lee's fifth child as he shares 16-year-old Bluebell with Jessica Keevil and teenager Rayn with Samantha Miller.
The pair announced the wonderful news on Blue's official Instagram page by posting a snap of them kissing with Lee's hand on Verity's stomach to their 205K followers.
The caption reveals that Lee found out about his wife's pregnancy on a very special day as it reads, "A personal message from Lee: Me and my wife, Verity, are very pleased to announce our new baby, that will be born this year. The news came out of the blue [wink emoji] and I found out on my 40th birthday! What a present from god".
The caption continues, "The rest of the boys are thrilled for the couple. Congratulations!".
Many fans of the All Rise singer headed to the comments to congratulate him on his wonderful news.
"Huge congrats to the whole family", said one fan, while a second wrote, "Oooh how exciting. Congratulations".
"Aww such lovely news massive congratulations to you both", added another.
Lee and Verity share two daughters together. The couple shocked the public when they announced the arrival of their second child in October last year as they kept the news of Verity's pregnancy a secret.
When announcing her birth, Lee took to Blue's TikTok page to share a video of him cradling his fourth child.
The singer explained, "Hey everyone, listen, I just wanted to say that I'm sorry I'm not there for the promo right now and all the boys are doing everything".
"Everything's ok. I know there's been people talking some madness. I've actually had a little baby. As you can see, she's only three weeks old now, so I'm at home with my family, being a dad, and being with the children".
In March 2022, Lee and Verity secretly tied the knot with an intimate ceremony in Gibraltar, after two years of dating.