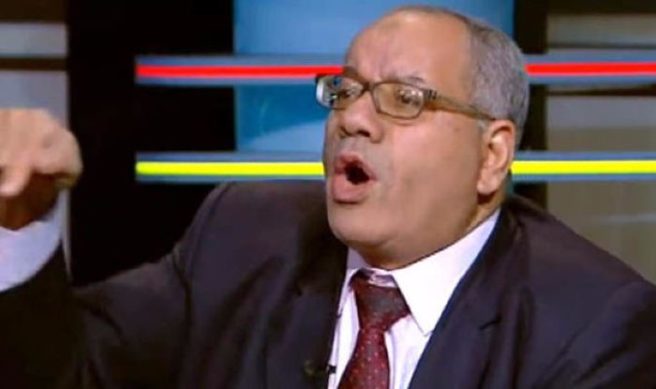 Egyptian lawyer: It's a 'national duty' to rape girls in revealing clothing
An Egyptian lawyer has come under fire after he suggested that women who wear revealing clothing, such as ripped jeans, deserve to be raped.
Nabih al-Wahsh, a prominent conservative, said it is a "patriotic duty" to sexually harass a girl who shows parts of her body in public.
According to Al Arabiya, he said: "Are you happy when you see a girl walking down the street with half of her behind showing?"
Mısırlı Avukat Nabih al-Wahsh: Sırtının yarısı gözüken kıza tecavüz etmek milli görevdirhttps://t.co/OS6uWF1cNx pic.twitter.com/SFLsW53ywt

— T24 (@t24comtr) November 1, 2017
"I say that when a girl walks about like that, it is a patriotic duty to sexually harass her and a national duty to rape her."
Adding: "Girls must respect themselves so others respect them."
The shocking comments were made during a live television debate in which panel members were discussing a draft law fighting prostitution and debauchery.
Nabih al-Wahsh, a prominent conservative, made the controversial comments during a TV panel show. Hm. Someone out Trumped Trump! @whitehouse

— Murray Jones Leffers (@jones_leffers) November 2, 2017
Understandably, Mr al-Wahsh's statement has sparked outrage across the globe and Egypt's National Council for Women have announced plans to file a complaint against the TV channel.
"All the members of the council denounce and decry this statement that explicitly promotes rape and sexual harassment," it said in a statement.
According to reports, Al-Wahsh previously described Egypt's National Centre for Women as a "suspicious den" responsible for the "spread of divorces" and the "destruction of Egypt."
The comments come after an international poll named Cairo as the most dangerous megacity for women to live in.