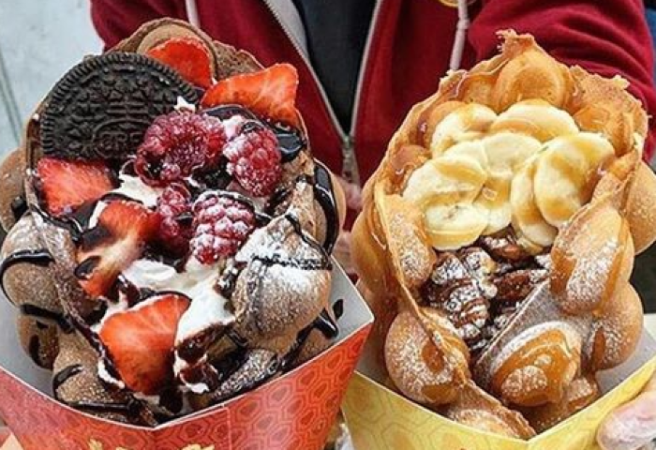 Eatyard is BACK and there are a few new stalls you need to know about
Eatyard has definitely brought some extra life onto South Richmond Street, as the uber-cool food stall collective has attracted tons of foodie fanatics.
The mini food festival will be back up and running this Thursday from 12 noon, and it has announced some intriguing new additions.
First and foremost, there is an amazing waffle stall setting up shop called Bubble Waffle, and their cone-shaped confectionery treats are what dreams are made of.
The treats take their inspiration from the street food of Hong Kong, and describe themselves as creating "a bubble waffle, filled with ice cream, fruit, sprinkles, and any topping you can dream of, all so it looks like a cone." *drools*
Next up, we have Umi Falafel, who are uprooting themselves from their location on Dame Street to make a cameo at Eatyard.
Kerala Kitchen, an Indian street food experience, and Pow Boa, a Taiwanese steamed bun stall, are also opening their doors.
The newcomers will sit alongside veteran stalls like Veginity, Pitt Bros and Box Burger to create a diverse mix of sights, scents and, most importantly, tastes.
Eatyard have also added a new stage to the market, and it will host weekly gigs, talks, demos and workshops, which will be held alongside the food vendors.
The foodie fest will run from Thursday to Saturday each week, from 12 noon. We're whipping out our eating pants.