Ditch disposable razors for Club Gigi's & a smooth, sustainable shave
Homegrown shaving brand, Club Gigi, is changing the game when it comes to personal care with a focus on sustainability, quality, and affordability, without the 'Pink Tax'.
Not your normal shaving brand, Club Gigi was founded by visionary entrepreneur, and Carlow native, Louise O'Kane, with a clear vision to offer a unique shaving experience that sets it apart from traditional competitor brands.
With a belief that shaving should not only be considered a routine task, Club Gigi offers an enjoyable and eco-conscious take on the self-care ritual with a strong commitment to sustainability evident in every aspect, making it the go-to choice for the conscious consumer.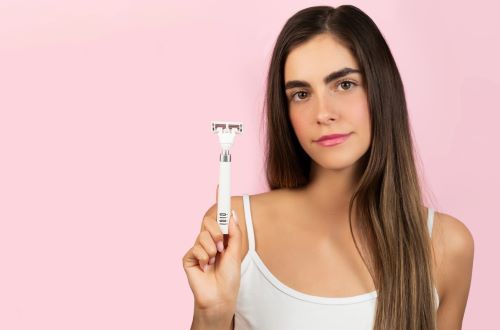 From their premium, heavy-weight razor handle, which comes with a lifetime guarantee, to their vegan and cruelty-free Cloud Shave Cream and stainless steel Facial Razor, offering all we need for smooth, supple skin all year round.
Club Gigi is not just a brand; it's a movement! Rather than solely prioritising smooth skin, Club Gigi is dedicated to addressing the disproportionate pricing of female-focused products, routinely known as 'Pink Tax.' This refers to the higher cost of products marketed towards women over the comparable for men, which is why Club Gigi has priced their entire range in alignment with its male counterpart, ensuring that quality and sustainability are equally accessible.
Not your normal shaving brand, Club Gigi's full product range includes:
Starter Kit – RRP €17.99 / £17
Be it an avid shaver or just starting your journey, the Starter Kit is essential for smooth skin. Featuring the 'Rolls-Royce' of razors, Club Gigi's iconic, lifetime guarantee stainless steel handle, is ergonomically designed for ease of use, non-slip and with curves in mind to navigate around hard-to-reach areas – making her the ultimate smooth operator.
The starter kit also features 4 of the brand's beloved six-blade razor heads, for the smoothest, closest shave. Made from the highest quality stainless steel and suitable for even the most sensitive of skin types, Club Gigi's cleverly designed blades capture most (if not all) hairs in one stroke so you don't have to keep shaving the same area over and over, which is a known irritant and may lead to surface nicks.
Cloud Shave Cream – RRP €13.99 / £13
Ensure the smoothest shave yet with Club Gigi's Cloud Shave Cream. Ultra-nourishing, protective and hydrating, thanks to its unique formulation infused with Aloe Vera, Shea Butter and Chamomile, Club Gigi's Cloud Shave Cream is an essential step in your shaving routine. Suitable for all skin types, the Cloud Shave Cream is cruelty-free, vegan and designed specifically to protect from irritation whilst deeply moisturising the skin, especially if you find you have been prone to razor rash in the past. Unlike Aerosol formulas, which may cause irritation and dry skin, the Cloud Shave Cream contains no harmful ingredients, instead offering a nourishing formula for your razor to gently glide along the skin.
Newly Released – Facial Razor – RRP €22.99 / £21
Club Gigi's newly released rose gold Facial Razor is an all-in-one multitasking marvel. The stainless steel dermaplaning tool is not only suitable for pesky vellus hair (also known as peach fuzz) that many of us experience, but is also fantastic for shaping the eyebrows, removing hair on the upper lip, offering a light skin exfoliation while also tackling unnecessary fuzz everywhere in between (be it ankles, toes, hands – anywhere!).
Crafted from quality stainless steel, the heavy-weighted multitasker will not only last longer but also offer better results while not dragging the skin. The strong and mighty blade will capture most (if not all hairs) in one single swipe while lightly exfoliating, leaving you soft and glowing with an even texture, better able to absorb our precious skincare routines and offer a smooth canvas for make-up application.
What's best? Club Gigi also offers a subscription model on all of their products, giving the option for monthly (or every 2 or 3 months) deliveries of your shaving essentials, ensuring – ensuring you never pop in for an 'Everything Shower' and risk the wrath of a blunt razor head or the end of your Cloud Shave Cream. Instead, Club Gigi is delivered straight to your door at a frequency that suits you.
The full Club Gigi Range is available online via www.clubgigi.com. All products are available separately, as well as in a variety of bundles.