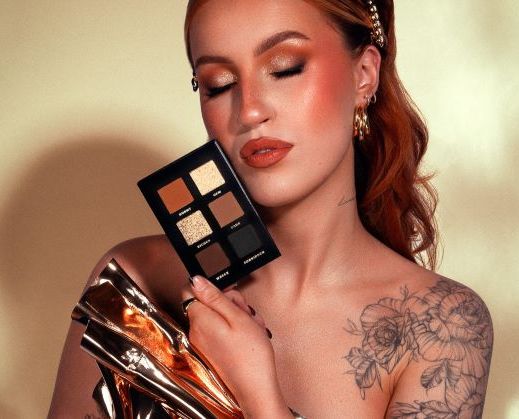 Create captivating looks with KASH Beauty's New Collection in coppers and golds
Inspired by the radiant allure of a treasure chest overflowing with golden hues, KASH Beauty has unveiled the Eternal Treasure Collection, with everything you need to craft sultry, sumptuous looks bathed in coppers, golds, and nudes. 'Eternal Treasure' draws its inspiration from the iconic KASH Beauty Secret Treasure palette, promising to captivate beauty enthusiasts worldwide as we bid farewell to this beloved palette earlier this year.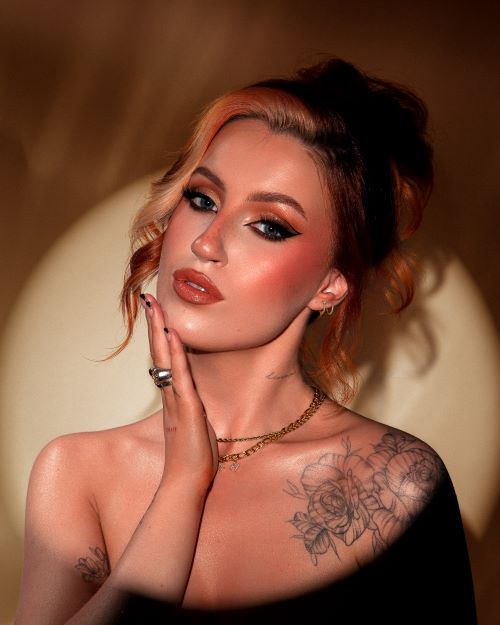 This brand new 5-piece collection is comprised of The Eternal Treasure Palette, the cult favourite lipstick shade True Nude now in a satin formula, Blaze Gel Pencil, a stunning trio of some of KASH's favourite lashes, and lastly, a KASH Beauty black faux leather makeup bag.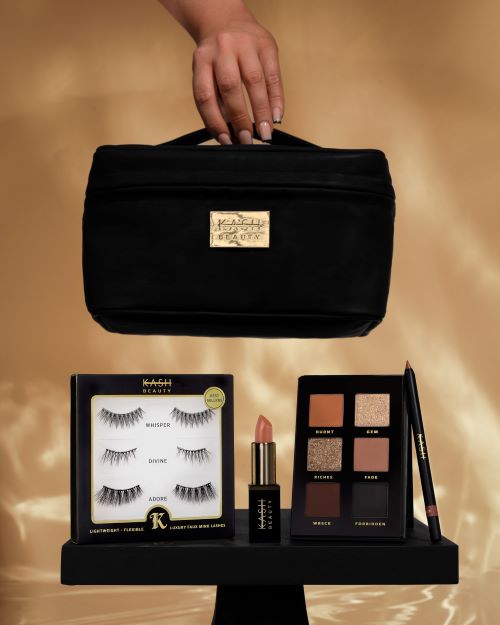 Eternal Treasure Palette (RRP €19.95)
Indulge in the world of divine makeup with KASH Beauty's 'Eternal Treasure' Palette. This six-pan masterpiece features four beloved shades from the original Secret Treasure palette – 'Burnt,' 'Fade,' 'Wreck,' and 'Forbidden' – along with two enchanting new shimmers, 'Riches' and 'Gem.' Create a spectrum of eye looks, from subtle daytime elegance to alluring night-time glamour. The buttery soft, highly pigmented formula of these matte and shimmer shadows blend effortlessly onto the eye, and their buildability make them the perfect shadows for the transition from day to night.
True Nude Lipstick (RRP €14.95)
The True Nude satin lipstick is the perfect companion to the Eternal Treasure Palette. This long-lasting, buildable neutral light nude shade complements the palette's golden undertones, allowing your eye looks to shine while maintaining a pristine pout with a subtle satin finish. Pair it with our True Nude lip liner for a fuller, more defined lip.
Blaze Gel Pencil (RRP €14.95)
Make your mark on the treasure map with the KASH Gel Pencil in 'Blaze.' This super-smooth blendable and buildable gel pencil glides effortlessly onto the waterline and eyelid, offering a frictionless application. 'Blaze' is a sultry copper shade with a sleek shimmer finish that complements the 'Eternal Treasure' Palette flawlessly.
Eternal Treasure Lash Trio (RRP €12.95)
Complete your look with the Eternal Treasure Lash Trio set from KASH Beauty. Featuring three unique pairs of our favourite lashes – 'Whisper,' 'Divine,' and 'Adore' – there's a set to suit every style. Made from lightweight, high-quality synthetic fibres, each pair has a flexible band for easy application and can be used up to 20 times!
Faux Leather Makeup Bag (RRP €29.95)
Store your 'Eternal Treasure' collection in one place with the KASH Beauty Makeup Bag. Crafted from durable PU leather material, this stylish and functional bag features the KASH logo on the front and gold-shaded hardware.
The 'Eternal Treasure' Collection by KASH Beauty is your invitation to a world of opulence and glamour. Explore this treasure trove of beauty, available on www.kashbeauty.com and stockists nationwide.