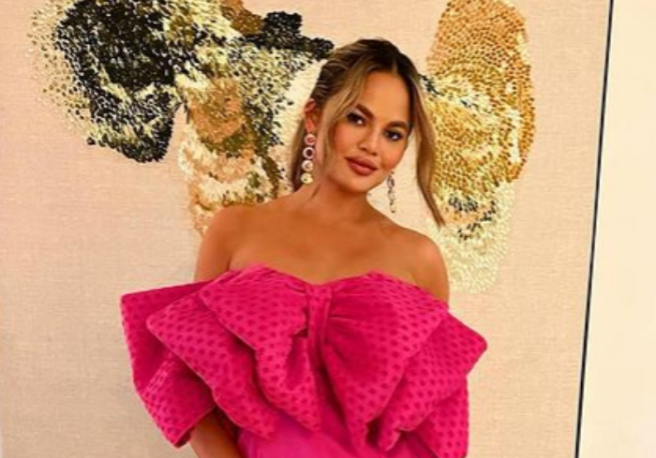 Chrissy Teigen gets emotional as she recalls losing baby son
Chrissy Teigen has opened up about the heartbreaking baby loss of her son.
In September 2020, the cookbook author and her husband, musician John Legend, suffered the loss of their son Jack, 20 weeks into their pregnancy.
Now, three years on from her devastating experience, Chrissy has chosen to open up about her memories of it.
In an interview on Crooked's Hysteria podcast, the 37-year-old was asked about her experience.
"It's hard because I have very few memories of it. I've always been the kind of person that has blocked out a lot of time around trauma of any kind," she explained.
Chrissy then went on to confess that she had no idea her pregnancy was ending.
"I am totally unaware that anything bad is going to happen. Honestly, I had no idea that it was going to go the way it did. I just thought I was going to the hospital. I was bleeding a little bit, but I was bleeding a little bit for a long time. I didn't realise that everyone around me was really nervous," she detailed.
Chrissy, who has since given birth to 10-month-old daughter Esti and welcomed five-month-old son Wren via surrogacy, later noted that her baby loss is still "surreal" to her.
"I don't mind speaking about it. It doesn't make me anxious, because it still feels so unreal and so out-of-body. If anything, the things that I sit on are regrets that I have from that day, because it all happened so fast. I wish I had taken a look longer, wish I had held him longer," she admitted, before getting emotional.
Through tears, Chrissy recalled one act of kindness from a stranger in the days after her loss.
"I just remember going to the grocery store and having a woman just lay down flowers for me, that she had purchased already, in my cart. Those memories for me way outweigh any negativity I get from anybody," she concluded.