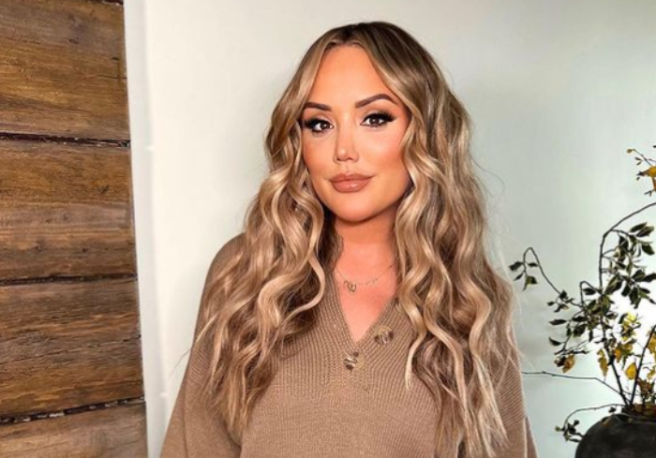 Charlotte Crosby unveils gorgeous engagement ring for first time
Charlotte Crosby has showcased her beautiful engagement ring for the first time.
The former Geordie Shore star announced the exciting news that her partner Jake Ankers had proposed while they were in Dubai last night.
As the joy of her engagement settles in, Charlotte has admitted she's 'never seen such a beautiful ring in her whole life'.
Unveiling the dazzling ring to her 8.8M Instagram followers, Charlotte spoke about her shock at Jake's proposal.
The 33-year-old shared a video with her gorgeous ring on display and as it glistened in the sun she wrote, "Right ok guys. I'm sorry but I think I'm gunna cry. Again is this really happening".
"I can't stop staring at the ring. I'm so sorry if for the next few weeks I do pose with my hand in every shot. I'm just so eternally happy".
She went on to add, "And I've never seen anything so beautiful in my whole entire life".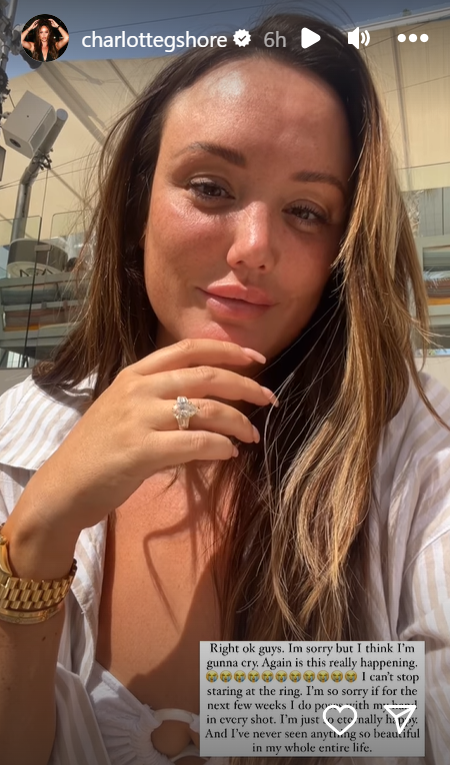 When announcing her engagement to the world, Crosby shared a photo of Jake down on one knee as the pair were surrounded by roses and candles.
She revealed, "Happiest woman in the world. Yes yes yes and yes @jake_ankers you are my best friend you are my life".
"I CANT BELIEVE IM ENGAGED AHHHHHHHHHHHHHHh. Best night ever".
When sharing the news to his Instagram followers, Jake admitted, "Finally plucked up the courage and did it… I love you with all my heart". He also sweetly added, "Biggest and best moment of my life".
Ankers also reached out to fans and pals to thank them for their congratulatory messages by saying, "Thank you everyone for all the messages my phones a madness at the moment so I can't get back to everyone but will try my best".
"Last night was so special but also terrified me and I had a scary moment before I asked Charlotte to marry me! Little panic attack but I got there in the end".
The lovebirds first met back in 2015 but didn't become an item until the end of 2021. They went on to welcome their first child into the world in October 2022- a baby girl named Alba Jean.