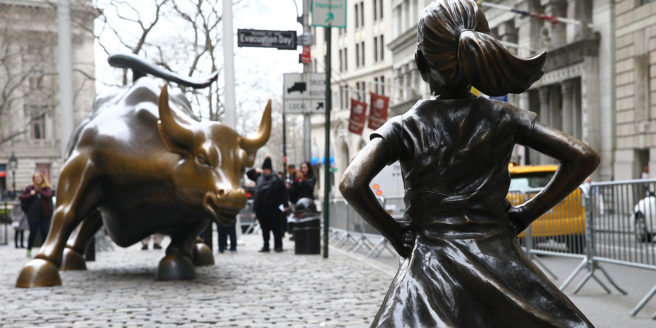 'Charging Bull' creator claims 'Fearless Girl' violates his rights
Earlier this year, on the eve of International Women's day, 'Fearless Girl' was installed on New York's Wall Street.
The bronze statue stands at 50-inches tall and depicts a little girl with her hands on her hips staring down the 'Charging Bull' which has stood in the financial district since 1987.
The stunt was praised by women's groups around the world and a petition to allow the artwork to remain gathered more than 19,000 signatures.
In response, mayor of New York City, Bill de Blasio announced the statue had been granted permission to stay until February 2018.
However, Arturo Di Modica, the artist who created the famous 'Charging Bull' has now accused New York City of violating his legal rights by allowing the opposing statue to be installed.
According to The Independent, the sculptor referred to the statue an 'advertising trick' and claimed it had infringed on his own artistic copyright by changing the creative dynamic of the original piece.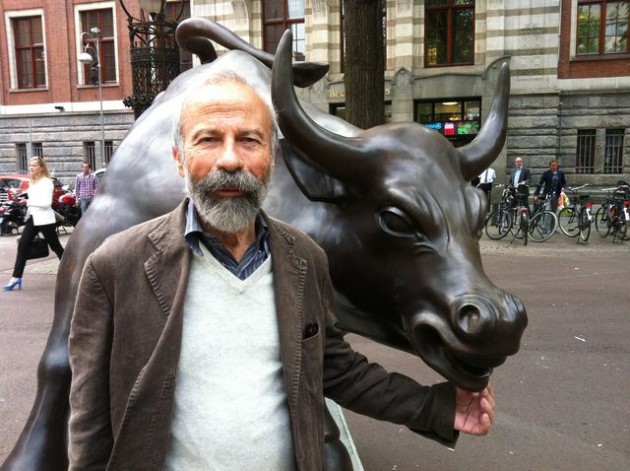 Di Modica and his lawyer, Norman Siegel, are expected to hold a new conference on Wednesday where they will explain how and why they will challenge the city officials who allowed the statue to remain.
'Fearless Girl' has been a popular addition to New York's streets and fans of the art aren't letting her go without a fight.
"Men who don't like women taking up space are exactly why we need the Fearless Girl." – quite right https://t.co/wpG20rzHaq #FearlessGirl

— Dave Ulliott (@CaptBallistic) April 13, 2017
@TIME I call Bull-shit. Keep Fearless Girl.

— Them apples (@let_me_atom) April 13, 2017
@nytimes The "charging bull" sculptor just perfectly demonstrates exactly why "fearless girl" is so important and why she's needed.

— Dog the Dog (@FootrotDog) April 13, 2017
#Fearlessgirl adds even more character to #NYC https://t.co/iUtZxURiti

— Shauna Aminath (@anuahsa) April 13, 2017
Oh, and while we have you; don't forget to have your say in the inaugural SHEmazing Awards this May! It's time to vote, and you can do it right here!