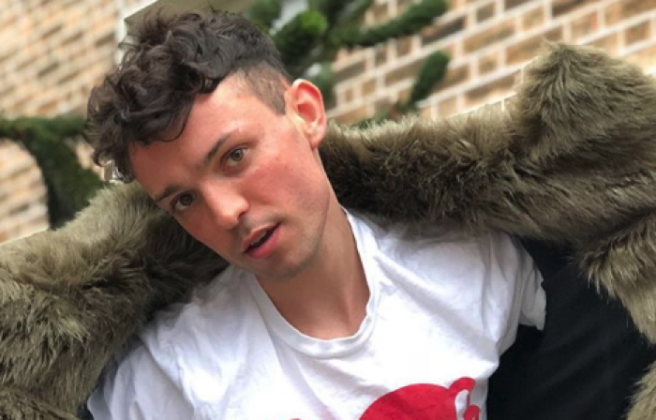 Cancel Halloween, because no one can follow James Kav's costume
James Kavanagh has nabbed the crown as the Hallo-queen thanks to his unreal costume.
Unveiling himself on Instagram last night, the social media influencer showcased his best costume to date – as he emulated his beloved pet Diana the cat.
Diana is a sphinx breed of feline, so James drafted in the help of the Dublin Body Paint studio to get Diana's wrinkled, feline look.
During the week, the influencer uploaded a snap to his Instagram, letting his followers know that he had settled on a costume.
'Have just finalized my Halloween outfit and I am VIOLENTLY excited. This Sunday I will transform into something I adore,' he wrote.
Many people guessed his choice of costume correctly, with Diana the Sphinx being a top guess among commenters (along with Princess Diana).
The hairless cat has her own Instagram page, where she enjoys the attentions of her 11,000 followers.
Diana, a repeal the 8th activist and pearl choker aficionado, has been a part of James' family since May of this year.
Diana also uploaded a picture of herself and James, wishing her fans a happy Halloween.
Al, a black and white Tuxedo breed who also resides with James, has not commented on the lack of costume tribute he received this year.