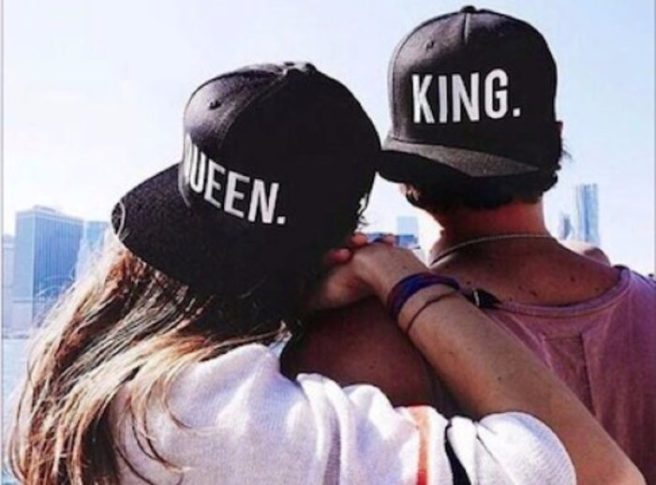 Broke AF? Here's 5 free things to do with bae on Valentine's Day
Getting your act together for Valentine's Day can be extra difficult, especially when you're broke.
However, skimping on the splurging doesn't spell the end of date night for you and your partner.
There are plenty of free things you can do to make that day special, no cost involved.
1. Cycling
The best thing about nature, besides its beauty, is that it's free.
A cycling date is an amazing way to explore parts of Ireland that you have never experienced before, all the while accumulating a smug sense of self-satisfaction knowing that you're getting your daily dose of fresh air and exercise.
Pick a delightful scenic cycling route for you and your bae, along the coast or through a big city park.
2. Back garden picnic
Weather permitting, a dusk back garden picnic is the ultimate dream date, and it's totally free.
Rig a fort in your garden using sheets and make a sitting area underneath with rugs, throws, and plenty of cushions.
Keep the food simple so theres no need to keep dashing inside to make sure nothing is burning, and lose the run of yourself with the fairy lights, draping them all over everything to create a special, romantic ambience.
You can even prop the laptop up and enjoy a movie chilling in your outdoor fort, or if it's getting too cold as darkness approaches, wrap up and take the movie inside.
3. Night in
Nights in have a shameful reputation for being boring, but there's no need for that.
Save the Netflix and chill for another day and get out some board games or a deck of cards for you and your love interest to play.
Making your own pizzas from scratch (or just popping a frozen one in the oven) is the perfect relaxed games night food, and a scattering of throw pillows, fairy lights and candles gives the place some ambience.
4. Catch a gig
The great thing about pubs is that there is a great atmosphere, great music, and most importantly, no cover charge.
Bringing your potential bae to a great pub to enjoy a spot of live music is always a good idea, and if you can bear not to buy a pint it's totally free.
Some of the best bands and singers out there began doing pub gigs, and there are some seriously talented musicians singing their hearts out in pubs all over the country every weekend.
5. Surfing
Pack up your car, bike or bus ticket and head to your nearest surf spot for a day of riding the waves, amongst other things.
Surfing is free if you already have your own board, and while it's technically not free if you don't, a two hour lesson is usually around €30, so pretty reasonable.
Bring a picnic of sandwiches because you're sure to be starving after, or splurge even more on some seaside chipper food, and don't forget a giant blanket to cuddle in on the beach when you're freezing to death after your foray into the Atlantic.