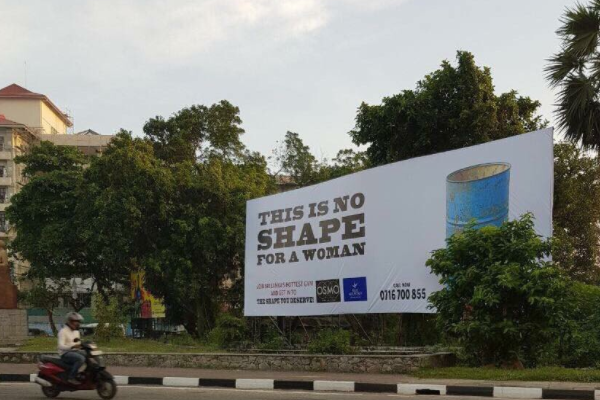 Body-shaming billboard removed thanks to efforts of activists
A billboard near the Sri Lankan capital of Colombo has sparked indignation with a gym ad that has been called both sexist and body-shaming.
Osmo Fitness' ad features a barrel and the tag line 'This is no shape for a woman', the BBC reports.
The ad went up in a suburb of the capital last week, and ever since has been criticised on social media.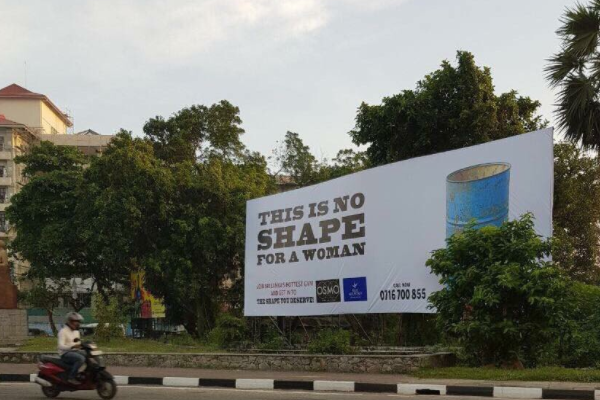 Picture via Twitter
Those condemning the ad started the hashtag campaign #BoycottOsmo.
Others took to Facebook, tagging Osmo and asking them to both remove the ad and apologise for its sexist message.
Activist Marisa de Silva told the BBC: 'The ad was nothing very different from the typical objectification and sexist usage of women by the ad industry, which has been selling anything from cars to perfume by sexualising women and their bodies.'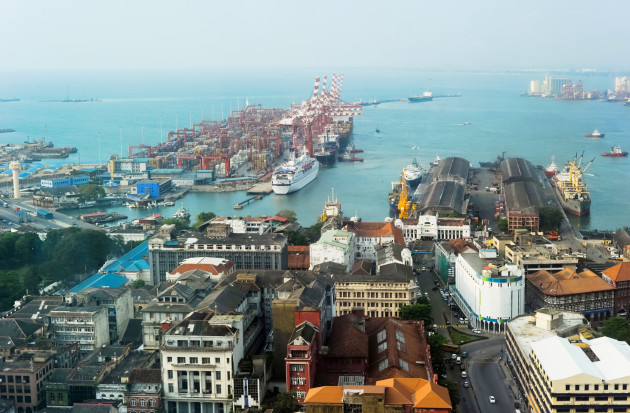 'But this ad also attempted to body shame by dictating to women the ideal shape they should resemble, almost as though it is the sole basis of their worth.'
She and others banded together to get the ad taken down. They first called the gym itself, who did not offer to take the image down, and added that the billboard's image was not approved by the company.
The activists then reached out to Harsha de Silva, the minister in charge of the Kotte constituency where the offensive ad was located.
He assured them via Twitter, 'I asked the Colombo MC Commissioner to remove this unapproved offensive hoarding. I would not tolerate this in Kotte.'
Ha ha look at this! #SriLanka women's rights movement has put this up on that space! Glad I was able to help. pic.twitter.com/xSo0iKf9Mu

— Harsha de Silva (@HarshadeSilvaMP) 19 January 2018
Marisa and others had a banner saying 'no more space for sexism' in Sri Lanka's three major languages – Sinhala, Tamil and English – put up over the offending ad.
Osmo Fitness responded to the controversy, issuing an official statement on January 19 saying that they will 'withdraw all communications relating to the advertisement in question'.
They explained that the ad was part of a scheduled awareness campaign promoting an 'Obesity-Free Sri Lanka'.
The statement also addressed the offence that the ad caused, noting:
'We would like to reiterate that we did not have any intention whatsoever to degrade, offend, insult or undermine any one person or women in general and that our moral obligation towards improving the overall health of all Sri Lankans is something that we take very seriously.'
They also offered a free phsyical fitness assessment and two-week membership to any woman who came Osmo Fitness on or before January 26.
The ad is now gone, as is the banner calling out sexism.