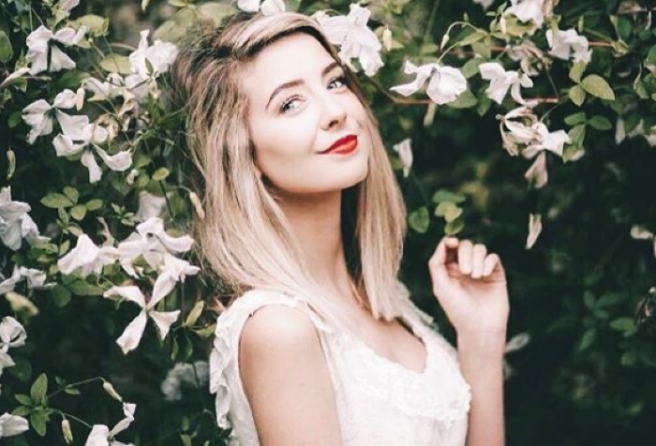 YouTube drama: Zoella apologises after advent calendar backlash
Mega blogger Zoe Sugg, or Zoella, has been forced to defend herself after criticism of an advent calendar from her lifestyle brand went viral this week.
An number of people have taken to social media to critique the cost of the calender, which retails for €65.00 for 12 days of 'special surprises.'
Originally, people were unhappy with the high cost of the item, but videos showcasing what the calendar includes causes uproar, with many declaring the products to be 'tat' and 'cheap.'
Can you believe the actual nerve of that Zoella trying to sell a 12 day advent calendar filled with shite like a cookie cutter,star shaped confetti and stickers to her 10 year old fans for £50

— don (@lolzdonz) November 13, 2017
The advent calendar includes: a bag of glitter confetti, a candle,stickers, a Christmas bauble, a purse,a candle holder, room spray, a note pad, a pen, two cookie cutters and a fluffy key ring.
'A ridiculously overpriced advent calendar with a few knickknaks. DO NOT BUY,' reads one review on the Boots website.
In a new YouTube video, Zoe has addressed the criticism.
'The retailer can decide how much they sell that for, that's completely out of my decision making, I don't have the right to make those decisions,' she said, in a video titled Christmas Adverts and How We Met.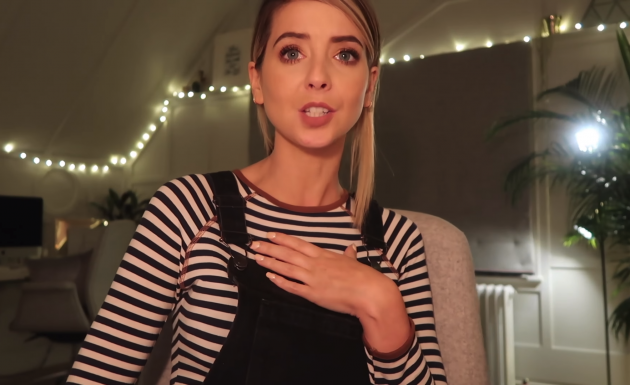 'I know that there are some of you who might not have known that.'
'I don't want people to think I'm sat at home, like, counting fifty pounds every time someone buys this calendar and thinking that was a conscious decision I made to rip people off.'
'Because if you know me, you know that there's not a bone in my body that would think that way.'
Wow so @zoella downright lied about boots setting the price of the £50 advent calendar and Boots confirmed it. She's playing us all. pic.twitter.com/RQLRP2bxvZ

— (@AlissaIsABaddie) November 15, 2017
'And it makes me so sad that anyone would think that was my intention, because that is 100 per cent not my intention, my intention was to make a product I thought you guys would love.'
However, Boots responded to one dismayed Zoella fan who asked for a justification for the price of the calendar on Twitter.
The Boots Help Twitter page responded: 'We sell all products at the recommended retail price, as set by the manufacturer and supplier.'
Due to the drama, Boots have slashed the price of the calendar.
It is now available as the Offer Of The Week at half price, coming in at €32.50.
Zoella has had a bad week when it comes to both business and her social presence, as fans dug up a number of tweets from the vlogger's past which appear to show the online star mocking members of the LGBTQ community.