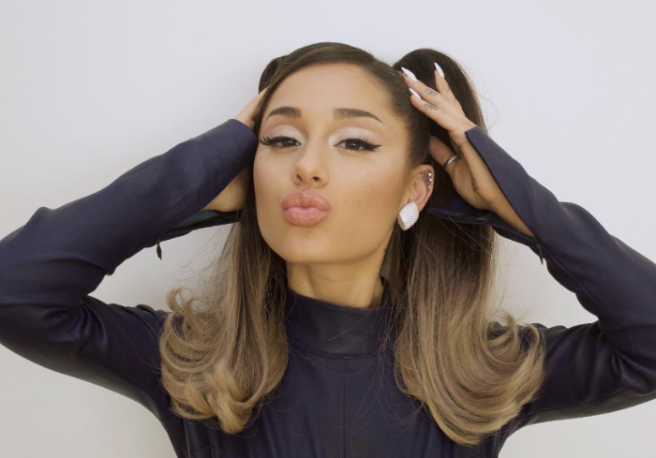 Ariana Grande fans react as she tears up about cosmetic fillers
Ariana Grande has opened up about the emotional reason behind her previous cosmetic works.
The Dangerous Woman singer has revealed that, in the past, she received regular cosmetic procedures for Botox and lip filler.
As part of Vogue's 'Beauty Secrets' YouTube series, Ariana chose to open up about her relationship with beauty.
During one part of the video, the 30-year-old admitted that she used to regularly undergo cosmetic fillers, and only recently stopped doing so.
"Full transparency, as a beauty person, I had a ton of lip filler over the years and Botox. I stopped in 2018 because I just felt so… too much," she confessed.
The actress, who is set to appear as Glinda in the Wicked films next year, went on to get emotional as she admitted: "I just felt, like, hiding, you know."
"For a long time, beauty was about hiding for me, and now I feel like maybe it's not since I stopped getting fillers and Botox," Ariana continued through tears.
The singer, who now has her own makeup brand titled R.E.M Beauty, noted that she has no grudge against cosmetic surgery.
"Maybe I'll start again one day. I don't know. To each their own. Whatever makes you feel beautiful, I do support," she promised.
The 7 rings singer also spoke about how she does not want to hide her ageing as she gets older.
"I know, for me, I was just like, I wanna see my well-earned cry lines and smile lines. I hope my smile lines get deeper and deeper and I laugh more and more," she exclaimed, adding that ageing is "such a beautiful thing."
Many fans have since taken to the comments section of Vogue's video to praise Ariana for her honesty.
"I've never heard any celeb talk about getting lip filler and Botox so freely and transparently and I love it!" one fan wrote.
"I love how honest she was during this video and how open she was about her insecurities," another added.