Are TWINS the real reason Kim yielded to Caitlyn's cover shoot?
On Sunday morning, Kim Kardashian revealed the news that ordinarily would have dominated headlines for days: she is pregnant with a much-longed for second child.
But then, just 36 hours later, Caitlyn Jenner unveiled her new identity on the cover of Vanity Fair – and needless-to-say, Kim's own happy news no longer took precedent.
It was a footnote to Ms Jenner incredible story, granted, but nonetheless not one that was lost on internet observers, some of whom created light-hearted memes and gifs in Kim's honour.
It has to be said though, the 34-year-old wife of Kanye West has been remarkably understanding about the timing and certainly, she has been nothing less than entirely supportive of the former Olympic gold medallist.
Still, if reports this evening from the US are to be believed, it is possible that Kim has a second explosive bombshell to unveil – something which might go some way to explain the timing of her first announcement (she surely would have known of the Vanity Fair cover in advance).
Yes, it is now being alleged that Kim is pregnant with not one but two babies – and that she will disclose the exciting news in a forthcoming episode of Keeping Up With Kardashians.
It is said that the reality TV star's multiple pregnancy is the result of her IVF treatments – of which she made no secret – and that she and Kanye are over-the-moon.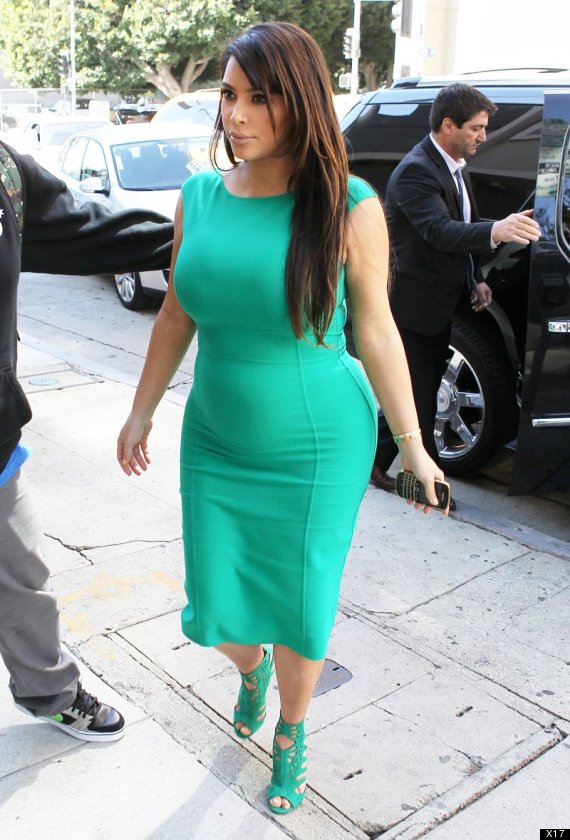 The New York Daily News is citing a "well-placed source" who has explained to the publication: "Kim has told a handful of people that she had in vitro and that two eggs were fertilised.
"She is waiting to see if they both 'stick' before she makes any kind of announcement.
"She has to wait and see if they are both OK. And she is waiting to get an OK from her doctor that both the fertilised eggs are healthy."
Allegedly, only her mother, her four sisters, and Kanye are aware that two West babies may be en route.
So fucking sick today on all levels!!!!! UGHHHHHHHHH I can't deal!!!!!!!!!! Praying I get through the day!

— Kim Kardashian West (@KimKardashian) June 2, 2015
This morning, Kim complained of being serious ill – something which may be a result of carrying more than one embryo.
North West was born on June 15, 2013, and it is believed that her sibling or siblings will arrive on a date sometime in December.