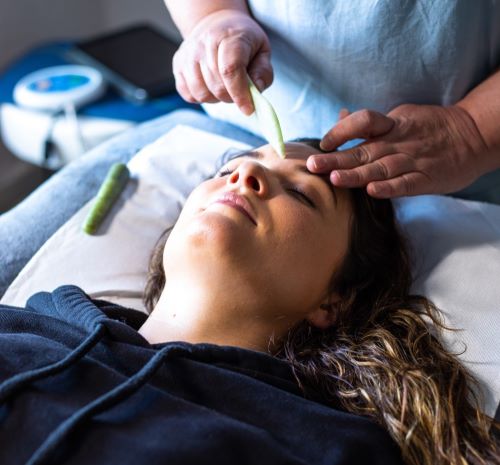 Amanda Nordell, a renowned acupuncturist, opens new Acupuncture & Wellness Studio
Amanda Nordell, one of Ireland's leading acupuncturists and holistic facialists, has opened the doors of her new home, Amanda Nordell Acupuncture & Wellness Studio, located at 5 Olivemount Terrace, Windy Arbour, Dublin 14.
In a world where tweakments and injectables are becoming the norm, Amanda takes a refreshingly proactive approach to well-ageing skin that blends Western cosmetic science with Eastern wisdom.
A former medical nurse who has also trained extensively in Traditional Chinese Medicine, Amanda is passionate about alternative approaches to skincare and overall well-being that provide her clients with results in a more holistic, natural way.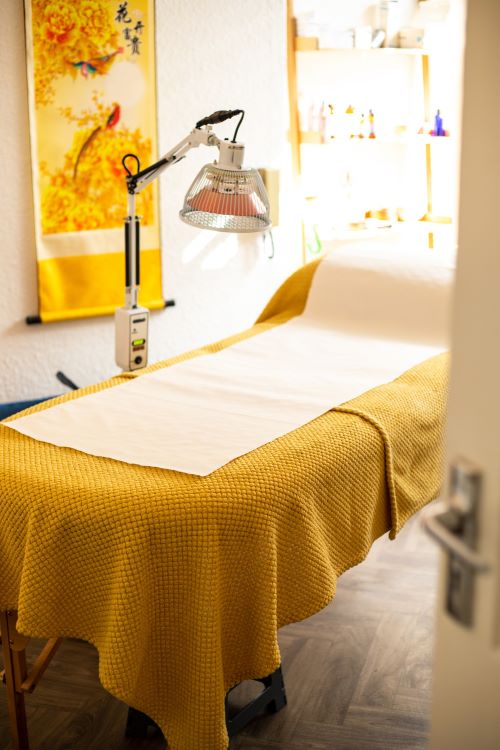 Amanda is a pioneer of facial acupuncture in Ireland and already has a loyal following for her signature Synergy Facial Acupuncture. On top of facial acupuncture, the treatment includes facial massage, gua sha, facial cupping. red light and micro-current therapy, leaving skin naturally sculpted and rejuvenated.
In addition, Amanda is now one of the first in Ireland to be offering NeoLifting; a transformative technique that's fast gaining cult status across the world. NeoLifting is a unique non-surgical, non-invasive facial lifting, toning and sculpting massage technique that includes buccal massage (intra-oral massage). The result is a holistic regenerative 'face lifting' effect without requiring injections.
By stimulating lymph flow and massaging the facial muscles externally and then inside the mouth, NeoLifting calms the nervous system and increases blood and oxygen supply and collagen production. It also releases muscle tension that can lead to deep wrinkles and expression lines.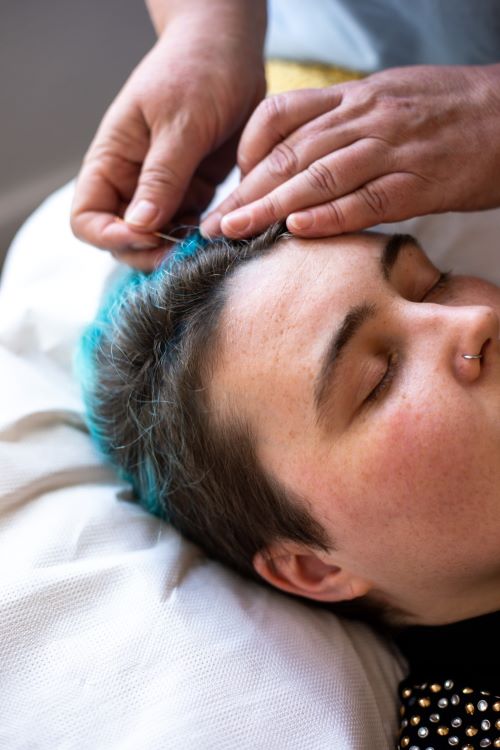 Through acupuncture and Chinese herbs, Amanda also addresses various health needs, including anxiety and stress relief, pain management, female health, fertility and overall wellness enhancement.
Drawing from centuries-old healing traditions, she specialises in crafting personalised treatments considering each client's unique concerns and health history. Whether you're seeking to harmonise hormonal balance, looking for support during pregnancy or seeking respite from persistent migraines or Long Covid, Amanda's approach is unwaveringly centred on client well-being.
Speaking about her vision for opening the new studio, Amanda Nordell said: "I'm delighted to share my new expanded premises, Traditional Chinese Medicine has a lot to offer in terms of general health and wellbeing, including a preventative approach to living and feeling good. The new premises offers more opportunities for more people to experience the benefits of TCM and holistic person-centred care."
Amanda Nordell Acupuncture & Wellness Studio, Windy Arbour Dublin 14, is open Tuesday to Friday, 10 am – 5 pm, with late appointments available Tuesday and Thursday evenings. To book a consultation or treatment, visit amandanordell.com or call 086 8115877.