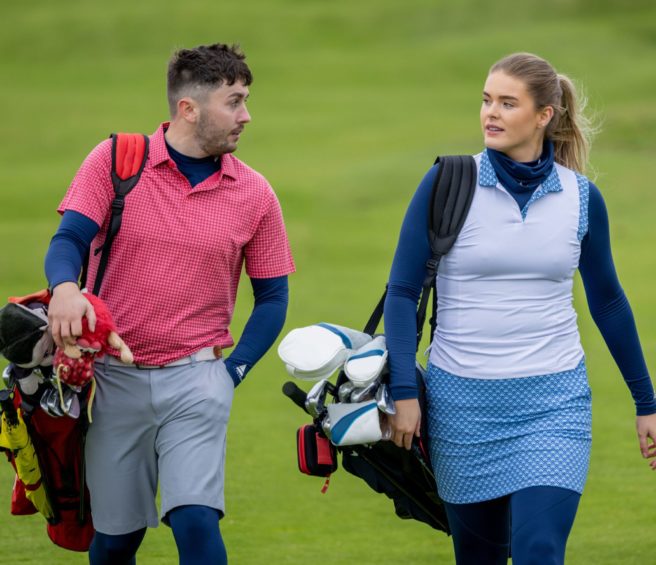 Alpha-U Golf launch compression base layer player's pack, perfecting for Christmas gifts
Alpha-U Golf, a new Irish business dedicated to golf compression apparel, is excited to announce its latest product offerings just in time for the Christmas gifting season. As the Irish climate takes a cooler turn, Alpha-U Golf presents the perfect gift for male and female golfers – the Players Pack, a meticulously curated bundle of premium compression base layers and accessories designed to enhance comfort and performance on the golf course.

This Christmas, when searching for the perfect gifts to delight the golf enthusiasts in your life, shop Irish and discover the quality and innovation that Alpha-U bring to the game.
Alpha-U Golf, a brand committed to providing golfers with top-quality technical apparel, is proud to introduce its range of thermal compression base layers, specifically designed to extend the golfing season into the winter months while ensuring golfers stay warm and comfortable without overheating.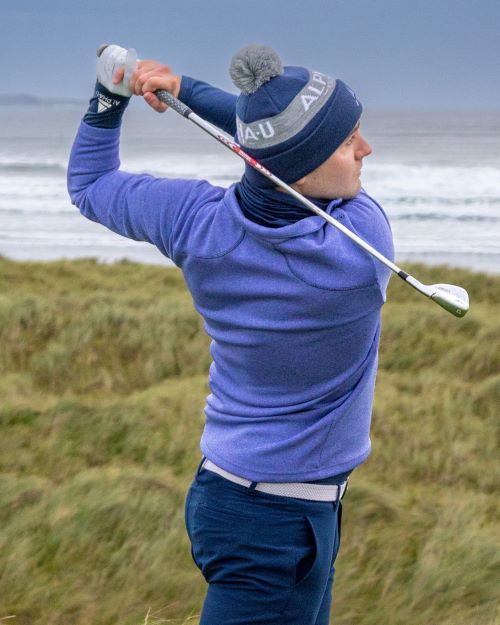 Alpha-U Golf offers premium quality thermal compression base layers for both men and women, specially designed for golfers. These base layers are engineered to provide a snug, compressive fit that offers a range of benefits over standard base layers, including:
Increased Blood Flow: Enhanced circulation reduces muscle fatigue and soreness
Improved Muscle Support: Targeted support minimises the risk of injury and enhances muscle stability
Enhanced Range of Motion: Four-way stretch materials enable free and comfortable movement
Moisture Wicking: Moisture-wicking fabrics keep golfers cool and dry by wicking away sweat.
Reduced Muscle Vibration: Minimised muscle vibration reduces fatigue and soreness
Thermal Compression Technology: Utilising state-of-the-art thermal compression technology, the innovative fabric composition effectively traps body heat while allowing moisture to escape, ensuring golfers stay dry and cosy in cold conditions.
Alpha-U Golf collaborated with elite amateur and professional golfers to create base layers that address the unique challenges faced by golfers. The result is a product that combines technology with practical functionality, allowing golfers to perform at their peak in any weather conditions.
In addition to thermal properties, Alpha-U Golf's base layers prioritise comfort and freedom of movement. The lightweight, breathable, and four-way stretch fabric ensures a snug yet flexible fit. The ergonomic design minimises friction and irritation, allowing golfers to focus solely on their swing.
Geoffrey Claffey, Founder of Alpha-U Golf, shares, "We take immense pride in being an Irish business, born out of a passion for golf and a desire to address the unique needs of golfers in Ireland, where the climate can be challenging. The 'U' in our name stands for universal, as regardless of age, gender or skill level, you'll find the most progressive technical apparel at Alpha-U. We've created these products with a deep understanding of the Irish golfer's experience, ensuring that you can enjoy the game you love year-round."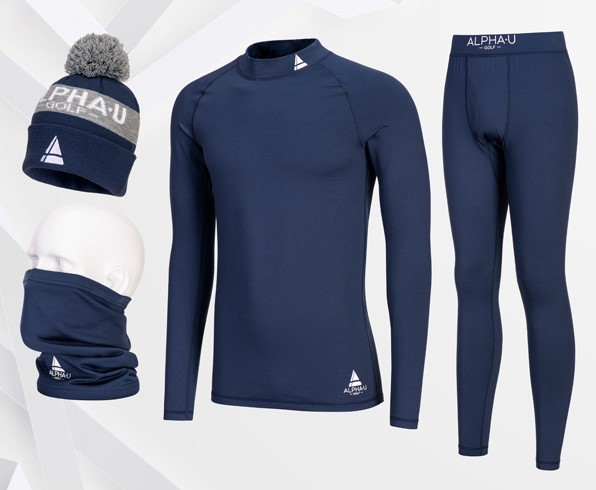 Alpha-U Golf "Player's Pack" Bundle – RRP €155, currently €115
The Player's Pack is a carefully curated bundle that includes a long-sleeved compression base layer top, compression base layer leggings, a beanie hat, and a thermal snood. Together, these products create a winning combination that optimises golfers' performance and comfort on the course.
Compression Base Layer Top: Provides a second-skin fit, optimising circulation and muscle support.
Compression Base Layer Leggings: Offers targeted compression, reducing fatigue and enhancing endurance.
Beanie Hat: Provides exceptional warmth and protection while adding style to your golfing attire.
Thermal Snood: A versatile accessory for changing weather conditions, ensuring comfort and focus during play.
By purchasing the Players Pack as a bundle, golf enthusiasts can enjoy savings of €20.00 off the regular price. Alpha-U Golf also offers free domestic shipping, delivering this exceptional golfing gear right to your doorstep. Available from www.alphaugolf.com.
Other products in the Alpha-U range include:
Alpha-U Men's / Women's Compression Pack – €105
Alpha-U Men's / Women's Compression Base Layer Top – €65
Alpha-U Men's / Women's Compression Base Layer Leggings – €55
Alpha-U Thermal Snood – €15
Alpha-U Beanie Hat – €20
Alpha-U Hat / Snood Combo Pack – €30
Elevate your (or the golf lover in your life) golfing experience this Christmas with Alpha-U Golf's premium compression base layers and Player's Pack. For more information, visit www.alphaugolf.com.