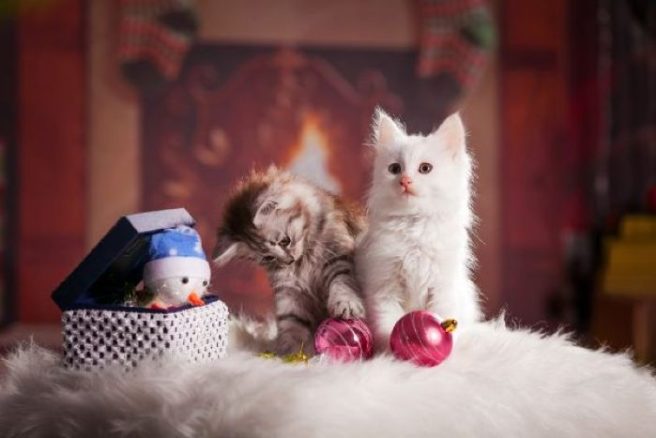 A pet owner's guide to Christmas: From stockings to chewtoys
Nothing brings us more joy in life than coming home after a long day to find an adorable pet waiting with excitement.
For dog owners, this means puppy- breath kisses and tail wags that pat against your side.
While cat owners are more likely chasing down their Egyptian goddess to force furry cuddles and soothing purs.
And with the holidays just a week away, there's no better way to show your pet appreciation than with a thoughtful gift.
So, we've rounded up the best presents that will have your special friend panting or purring all night long.
1. All-Natural Cat Toys Collection
2. Christmas Cracker Toy
3. Personalised Food Bowl
4. Red Christmas Cat Collar with Bells
5. Scruffs Snuggle Blanket
6. Pedigree Christmas Dog Stocking
7. Good Girl Cat Stocking
8. Mini Mince Pies Treats
9. Plush Turkey Dog Toy
10. Happy Meow Sardine Catnip Toy
11. Rusee Bird Swing
12. Plush Small Animal Sleeping Bag
13. Small Animal Advent Calendar
14. The 7 days of Xmas Dog Treats
15. Filfeel Pet Santa Hat