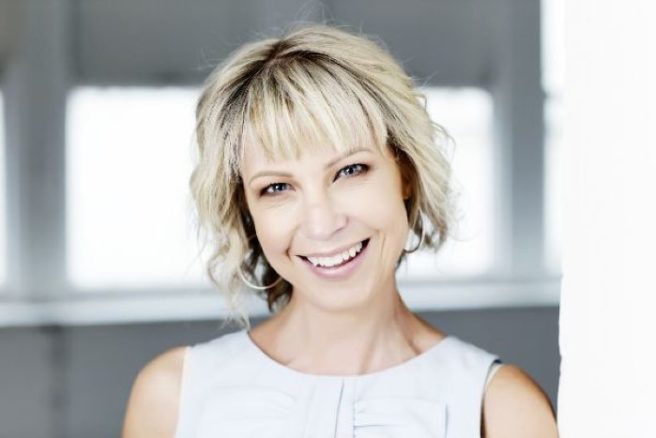 'A final gift': Emma Hannigan's last novel will be published in 2019
All of Ireland mourned the loss of beloved Irish author Emma Hannigan in March of this year.
Following a cancer battle of over a decade, Emma sadly passed away, but not before she released her twelfth novel Letters to my Daughters which was one of the bestselling books of the year.
The writer and mum-of-two was met with an outpouring of love and support as she revealed her cancer diagnosis devastatingly left her little time to live. But she was determined to channel every good moment she had into helping others – with her efforts and everyone coming together, over €100,000 was donated to breast cancer research. She was an inspiration to all around her.
And as it turns out, Emma left us one final gift: her final novel 'The Gift of Friends,' to be published in Spring 2019.
Emma always said that writing was her way of escaping from the reality of living with her cancer diagnosis, especially during the many hours she spent undergoing treatment. True to form, in the final months of her life, and despite the limitations of her illness, Emma continued to write. The first draft of a new novel was delivered to her editors, Ciara Doorley and Sherise Hobbs and in January; Emma emailed the acknowledgements for the book just days before she passed away.
Today, September 25th, on Emma's birthday, her family and publishers are delighted to announce that her last novel will be released on 28th February 2019.
Emma's family said they were thrilled to share her final gift with the world on, fittingly, the special day of her birthday.
"Today is Emma's birthday. It's hard to believe that six months have already passed since she left us. We miss her love, her ever-generous spirit and, of course, her wicked sense of humour. We've always felt that Emma wrote so that a part of her would always be with us. So we are very happy to tell you that Emma left us one last gift, her final book."
"The Gift of Friends is a story of joy and friendship, love and light. As Emma said, "When it comes down to the wire, all that matters is love … I will be there in your hearts and you will be in mine." We hope you open your hearts and enjoy this very special book. Love and Light."
Emma's editors, Ciara Doorley of Hachette Books Ireland and Sherise Hobbs of Headline Publishing Group say the book is filled with the writer's trademark warm characters and skilful storytelling; a story, as with all the others, that she poured her heart and soul into. They described it as a "life-affirming story that celebrates the power of female friendship."
We can't wait to read it.