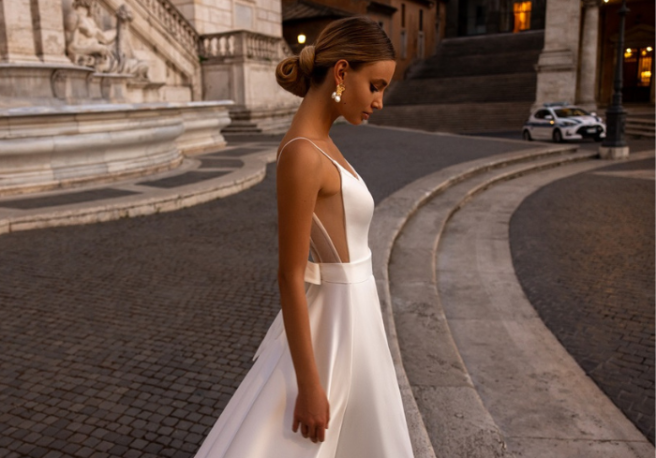 6 wedding dress trends for this year that every bride should know
Now that springtime is upon us, many of us are looking ahead to the beginning of wedding season. Valentine's Day has just passed, meaning that there are lots of newly-engaged couples, buzzing with excitement to start planning their wedding.
Of course, your wedding day should be one of the most special days of your life, and so you deserve to feel beautiful as you walk down the aisle. When it comes to wedding dresses, it can be difficult to know which style you prefer – which is why it is always handy to have a bit of guidance!
To that end, the team behind Spellbound Bridal Couture in Arklow, Co. Wicklow have picked out six of the biggest wedding dress trends that will be staying strong throughout this year's wedding season. Whether you decide to keep things simple or go big and bold, there will be something in Spellbound Bridal's selection to suit every bride. Check out these stunning trends below:
1. Two bridal looks in one day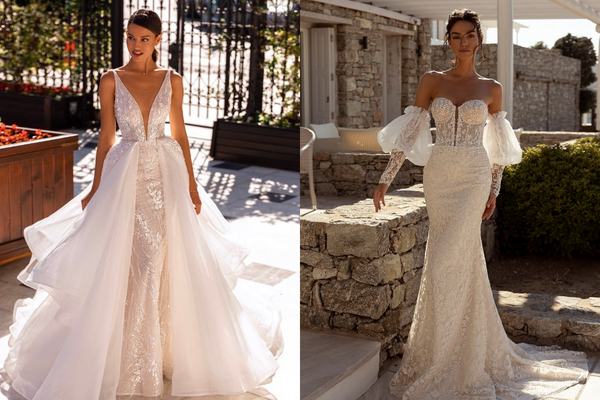 Celebrities such as Hailey Bieber and Meghan Markle took this trend on board for their big days, and it looks like it is here to stay! Of course, not every bride has the budget for more than one dress, or perhaps you can't stand the thought of having to change into a second gown. This is where the genius of a 'two gowns in one' wedding dress comes in – you can have a formal wedding gown for your ceremony, and then a more chic dress for your reception to dance the night away. Both the EDITH gown and the MILA gown would be perfect for this style, as they both offer a detachable overskirt to transform your wonderful wedding dress into a more casual look.
2. Sleeves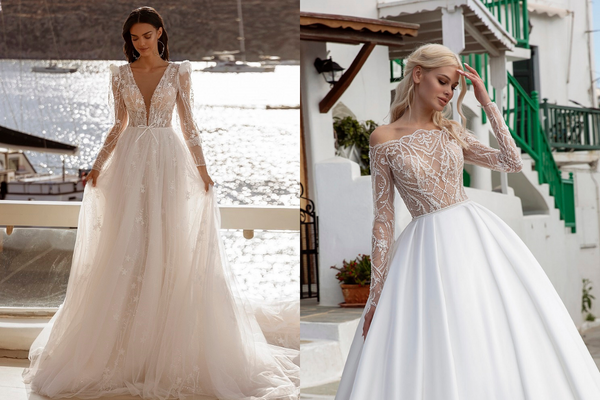 Sleeves are making a huge comeback amongst bridalwear this season! Whether they be long and sleek or puffy and voluminous, many brides have been hopping on the sleeves trend. Amazingly, some gowns offer detachable sleeves, meaning that you can easily transform your dress into something sleek for your reception, without having to make much effort. The GRACE gown from Spellbound Bridal has a stunning sleeve look, with dreamy puffy sleeves which compliment the dress' style wonderfully. Alternatively, you could go with the elegant DEMI gown, with its full length sleeves to make any bride feel her most beautiful.
3. Nude and blush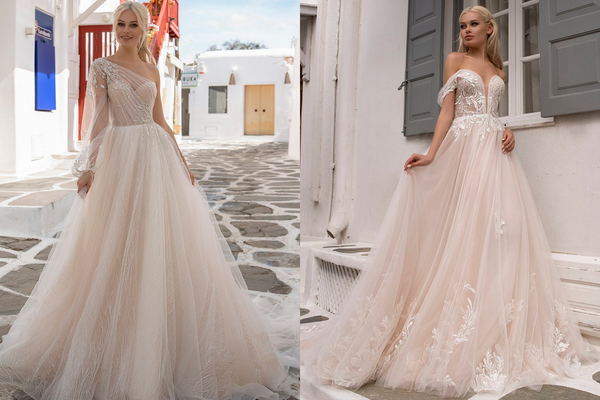 If you're looking for a slightly untraditional dress, then why not steer away from white? Nude and blush toned dresses have become incredibly popular recently, and they will certainly make you feel like a 'blushing bride'. In particular, the one-shouldered SIENNA gown comes in stunning blush and nude shades, which would beautifully compliment many skin tones. The OPHELIA gown is equally gorgeous, offering a delicate balance of femininity and romance with its hints of ivory and blush. Both of these gowns deliver a fabulous floral tone, which is perfect for a wedding.
4. Exposed corsetry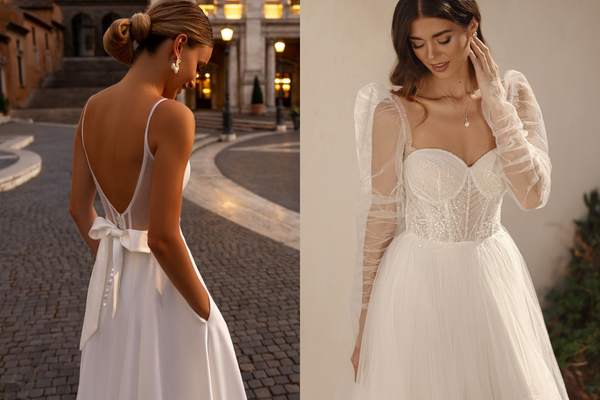 Fans of Netflix hit Bridgerton will love this trend! Corsets have been brought back into fashion recently, and now bridal designers have taken them one step further this season with exposed corsetry. This is a modern twist on a timeless classic, allowing exposed boning in the corset to be the star of the dress. The ALICIA gown will grab all of your guests' attention with its show stopping exposed corset-style at the back, which gorgeously ties the luxurious satin dress together. Alternatively, the MILLIE gown will flatter all body types with its exposed boning on a sparkling laceappliqué bodice. Who wouldn't want a modern take on a fairytale dress?
5. Pearls are a girl's best friend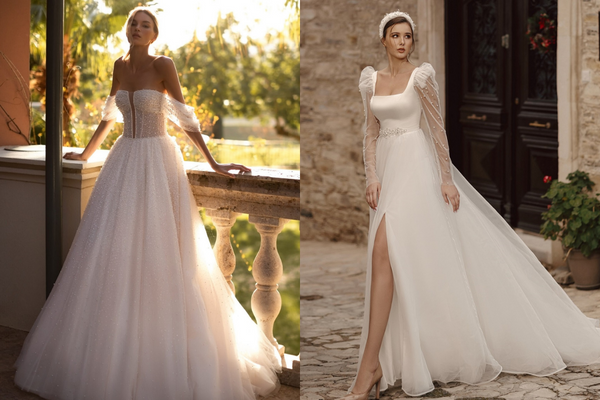 That's right – pearls don't have to be restricted to jewellery! Pearl embellishments will continue to be a trend in the 2023-24 bridal season, for both dresses and headwear. You can either bedazzle with pearls to your heart's content, or choose a more understated, elegant look. Spellbound Bridal's JOSEPHINE gown shines with its handsewn shiny pearls, and the sparkle fabric gives it an added 'oomph'. The DORA gown also has pearls as its main feature, with delicate detailing on both the sleeve and empire line. The addition of these pearls will have you feeling like a fairytale queen throughout your wedding day!
6. Sleek and simple
Although lots of brides enjoy indulging in extravagance for their wedding dress, many others prefer to keep things minimalistic with sleek shapes, clean lines and more subtle details. In our opinion, a minimalist dress can still make a maximalist statement! That is why the SHANIA gown ticks all of those boxes. This dress doesn't sacrifice detailing at the back – instead, it prioritises it with a corset tie and a beautiful grand bow. The dress' sleek silk gives it an effortless fit, ensuring that every bride will love their silhouette when wearing this gown.
Regardless of which trend you decide to choose for your big day, we hope you end up feeling like the wonderful bride that you are!